THE TIME IS NOW TO BE GAMES-READY
You've done some incredible work and taken major steps to get here; making final preparations to express yourself as a member of Team Canada at the Pan Am Games. But, before that happens, much work still lies ahead to carry out your plan to meet your objectives in Lima and during this important pre-Olympic season.
"You are about to become part of something bigger than yourself or your sport," says your Chef de Mission Doug Vandor. "When Canadians congregate all in one place, the resulting energy is amplified so much more than what we can do on our own. It's a powerful feeling to share and it's something other countries have come to envy. We need to be ready for that."
If you've been here before, you know what that means. To earn it. To deserve it. To embrace it. And if not, you will find out as soon as you board that Lima-bound plane.
Without a doubt, Team Canada makes the Games environment positive and supportive for everyone. It's who we are, and in Lima it will improve our performances. This is the opportunity you have committed to, and we know you don't take it for granted. So, in order for you to meet your teammates on-site with clarity and confidence — in the way you had envisioned for this exact moment — here are some final, critical details to help you dial in to the travel process:
ARRIVE PREPARED
DOWNLOAD THE TEAM CANADA APP: If you haven't done so already via the email notification you should have received, be sure to download the Team | Équipe mobile app (ANDROID | iOS). With it, you can access up-to-date shuttle schedules, your team's local contact information, places of interest, and receive important notices through push notifications. By having this app downloaded on your phone in advance, it will be easier to execute your Games plan before you touch down in Peru.
FIND YOUR ARRIVAL OFFICERS: Your teammates are excited to welcome you at the Jorge Chavez International Airport. In fact, two COC representatives will be waiting for you. Their contact information is available under "Airport Arrivals Line" in your Team Canada App, should you need to reach out. After you say hello, they will help get you where you need to go.
LOOK FOR THE LEAF: Every Team Canada member wears the Maple Leaf proudly. Share that pride and be sure to sport some national garb in your travels. This will not only help your teammates spot you, but it's a surefire way to make new connections and find your peeps in a hurry.
"All of that passion in one place; all of those Maple Leaves from every sport together, it combines to build something special," says Vandor. "It's something you and the country deserve to be proud of."
Here's a look at what your Mission Team saw on their arrival in Lima:
LIMA 2019 ARRIVALS
CARRY ON YOUR MUST-HAVES: Luggage delays are sometimes an unfortunate reality; it's something we can't control. However, you can control what you put in your carry-on bag should luggage delays happen. What do you absolutely need to stay focused on the task at hand? Keep those things close during your travels.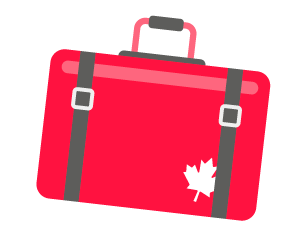 BE READY FOR A LONG DAY: If you are flying out of Canada, the chances are good you will arrive at the Village very early (perhaps 3 or 4 a.m. local time) in the morning. Though you are a savvy traveller, at Games there are a few unique circumstances to consider – even when you are tired.
FUEL YOUR BODY ACCORDINGLY: The Village meal hall will likely be closed on your early-morning arrival. So, be sure to plan to have what you need to get through a long day, night and morning of travelling, even after you settle in.
CONSIDER YOUR TEAMMATES: As you know, some of your teammates will be in Lima before you. And it's likely they will be sleeping when you arrive to your room at a very early hour. It goes without saying that it's important to put yourself in their shoes and act accordingly. You would expect the same of them.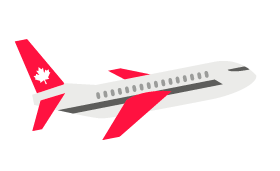 KEEP YOUR ACCREDITATION COSE: Your pre-validated card (accreditation) is your lifeblood at Games. That's why it's critical to never be without it…AKA…don't pack it in your checked luggage. In fact, you will need your pre-valid card to access transportation out of the airport. No matter where you are in Peru, it's important to always have your accreditation with you.
USE YOUR LOCAL PHONE: Upon your arrival (either at the airport or one of the Villages), Team Canada will provide you with a local SIM card for your phone. Communication is critical at Games, so be sure to make time for yourself to install the card and test your local number.
PATIENCE IS A VIRTUE
Remember, your team leader or high-performance director can always help. If you are feeling 'last-minute' or are in need of more clarity on logistical information, they are there for you. Your arrival officers (Tatiana and Nadia), will be on site specifically to welcome you and answer your questions.
Yes, it's going to be a long day. And yes, this kind of travel for this big of a moment will demand a little patience (especially as the Lima 2019 organizing committee irons out any kinks while the Americas arrive en masse in Peru).
"Although you may be flying to Peru, you are also coming home." - Chef de Mission Doug Vandor
However, looking back on what you have accomplished to get here — to be reading this, to be literally packing your bags for a defining performance at the Pan Am Games — these last preparation items are another critical part of the small details along the way. And, as it was for every one of your teammates, it's looking after the small details that helped get you here in the first place.
"As you board that Lima-bound flight, think of the hundreds of passionate and excited Canadian athletes and coaches waiting for you at the Village," says Vandor. "Although you may be flying to Peru, you are also coming home."