KNOW SUCCESS BY KNOWING YOUR STRENGTHS
"Focusing on our own strengths is what, in fact, makes us strong."
This notion from renowned thinker Simon Sinek is important to consider for an expert high-performer like you. After all, it goes without saying that strength and Olympic success co-exist. And it also goes without saying your next 10 months will be focused on getting stronger.
But how do you know for sure you are focusing on the right things? What, exactly, are your strengths? And how, exactly, can those strengths help you at Games?
To address these questions, National Team and Olympic racewalking coach Gerald Dragomir reminds us that 'strength is the ability to harness natural talent through the development of skill'. Then, we can maximize our strengths when we need to, by relying on those skills.
To simplify this idea, remember how David defeated Goliath.
"Sure, he's great with a sling," says Dragomir. "But that's not where (his) strengths come in. The strengths that make his success possible are his self-assurance, adaptability, command, responsibility and belief. By using these strengths, he is able to maintain composure, move with the situation, take charge …"
In other words, David focused on his strengths, not only his talent. It's a lesson worth taking seriously.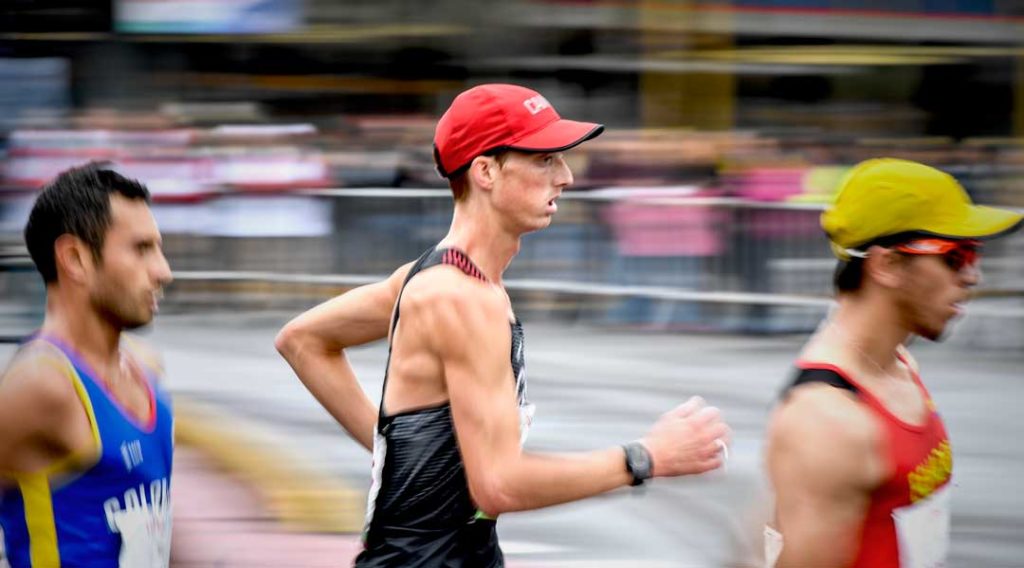 PURPOSEFUL PREPARATION
Identifying our individual strengths and learning how to maximize them in the moment of truth is a key part of Team Canada's remaining preparation for the Tokyo 2020 Games. In fact, the approach is already paying off for some.
"I am committed to the process," says Olympian Evan Dunfee, who just recently earned a bronze medal in race walk at the Athletics World Championships.
Though only he can truly understand the potential of his inner strengths, Dunfee's success is representative of what many Canadian athletes and coaches can accomplish by knowing their individual strong points.
For example, at this particular race, committing to the process meant Dunfee was prepared to manage adversity (like the heavily-delayed start time and the sweltering heat of host city Doha, Qatar). Since his extraordinary 2016 Summer Games performance, it meant admirably leaving behind an Olympic medal which he quite arguably earned to pursue his next goal.
It's a great illustration of being self-aware to find the necessary strength for success.
"Patience," tweeted Dunfee. "(It's) not in a top list of my strongest assets. But I've been working on it. Patience in training, trust in the process. It's become a necessity…"
TAP INTO THE STRENGTH OF OTHERS
For Team Canada, this advantage doesn't stop at the individual.
Knowing the strengths of those around us too is a great asset. It helps each of us get closer to the performance we want more effectively – especially in an ever-changing, unpredictable environment like the Olympics.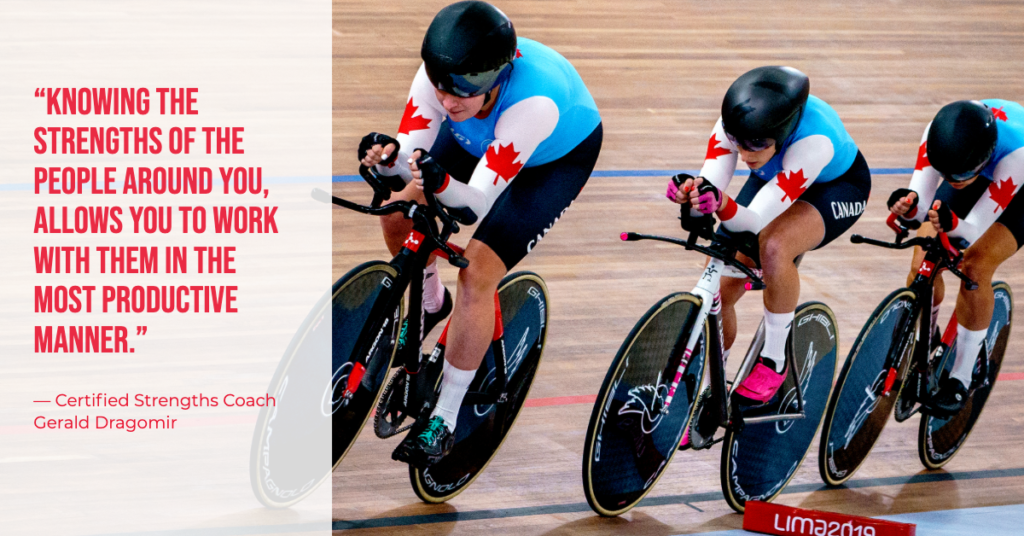 "Knowing your strengths allows you to make improvements where it will have the greatest impact," says Gallup-Certified Strengths Coach Dragomir. "Knowing the strengths of the people around you, allows you to work with them in the most productive manner possible."
With 10 months to Tokyo 2020 … productive is what we want.
So, Team Canada is shining a light on this area, specifically, by offering three workshop opportunities to help you and your team better lock-in your individual strengths and help identify the strengths of others.
October's Olympic Co-op sessions will anchor on this very topic and December's Olympic Lab will specifically highlight leveraging individual strengths in the Games environment. To inquire about having the COC host a Strength-Finder for you — in collaboration with our team of certified coaches — please don't hesitate to contact your Olympic Performance Manager or Emily at the COC: eziga-kearney@olympic.ca.