TRAIN TO FACE ADVERSITY BEFORE IT FACES YOU
Don't wait for something to be difficult before learning to deal with it.
That's the message resilience experts say every Tokyo-2020 bound athlete and coach should be carving into their Olympic preparation plan.
"Developing resilience is not only about making (each other) uncomfortable," says Mental Performance Consultant Véronique Richard. "It's about working through the mess (together)."
Indeed, in your Tokyo 2020 lead-up, there is plenty of work to do in ensuring you can tap into your resilience when the Games throw some adversity at you. However, this is not to say your resilience muscles aren't already pretty strong.
To achieve what you have in this already-demanding sport universe, you obviously have the ability to cope, self-regulate and adapt. You know what it takes day-to-day and can withstand pressure, for a long time. This is what it means to be experienced: to face adversity, learn from it and improve.
But, let's admit something together: the Olympic Games are different. And, every Games are different from each other. So, the kind of adversity reserved for all of us at any specific Games – as individuals or as a team – will be unique. None of us will have faced these exact circumstances before. Yet, our objective is to create a sense of normalcy around them.
The good news is, we will be ready.
As athletes and coaches, we can develop our resilience like a skill. We don't need to wait to face serious adversity (in a Games environment) before we learn to foster our resilience to it.
"You must be ready to take the risk (during preparation)," says Richard. "(We) must tolerate that athletes will get worse before they get better."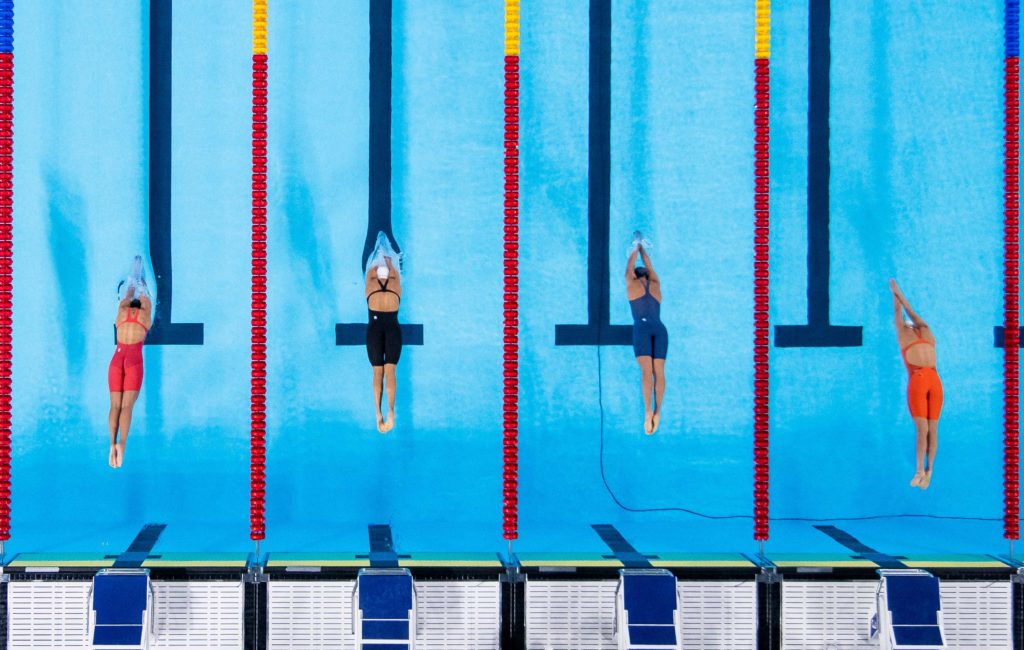 CHALLENGE + SUPPORT = IMPROVED RESILIENCE
When trying to improve mental resilience, the idea of 'being challenged' and 'feeling supported' simultaneously is fundamental. For example, we know resilience can form when things get tough for our bodies and/or our minds. AKA, when our stable (homeostasis) states are disrupted, or when we are forced outside our comfort zones.[1]
But this is where the magic happens.
"If an athlete's comfort zone is disrupted in an environment where they can access support and feel safe, (they) can expect resilient reintegration as an outcome," suggests Richard.
In other words, feeling safe and supported when things get hectic is key. In fact, it's a skill you can develop – long before facing adversity itself.
TEAMWORK + SIMULATION = IMPROVED RESILIENCE
Major competitions are rife with potentially uncomfortable circumstances; the Olympics being a certain pinnacle of this. It's here where conditions are not 'normal', and variables can indeed be uncontrollable. Even high-functioning teams can become disrupted, distracted, perhaps derailed if unprepared.
Therefore, building resiliency is an important piece of the preparation puzzle.
"Being able to adapt in the moment can be integrated and designed into (a team's) program by simulating potential challenges athletes may encounter at major Games," says Richard.
Enter: Simulation.
Much like one would prepare for (or simulate) a specific performance environment physically, doing the same for facing mental adversity too can build resilience. So, with this in mind, it's important to design simulations with support from a team of professionals.
Why?
"Because an athlete's comfort zone can be stretched while they are being asked to fully engage in simulations that can generate feelings of discomfort," says Richard.
3 WAYS TO HELP BUILD RESILIENCE THROUGH SIMULATION
Create an environment where athletes know they are safe and can reach out for support (i.e. professionals, teammates) to solve the situation at hand.

Ensure there is debriefing throughout; athletes will gain awareness of the best ways to handle Games adversities through reflection and sharing.

Present typical or potential Games scenarios. This is how athletes can gain individual and collective awareness of various situations that can help in the process of establishing and reinforcing team performance and behavioral norms.
Members of the recent Pan-Am Games gold-medal winning artistic swimming team – and Tokyo 2020 qualifiers — recently went through these activities in a four-hour session called "Base Camp" as part of the group's Games preparation.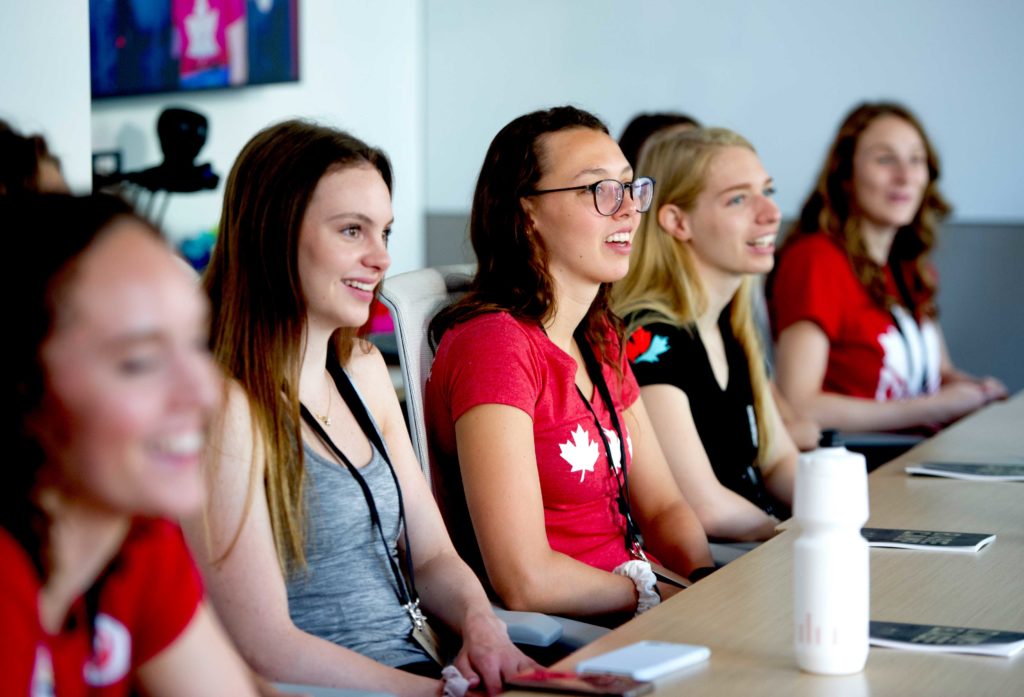 It has three objectives:
Intimate and intensive, the session is designed to help athletes and coaches embrace the unique challenges and opportunities within their Olympic team — and arrive undeniably prepared for optimal performance in the Games environment.
Foster adaptability to uncontrollable situations
Simulate awareness of self and others in challenging situations
Understand the difference-makers in the Games environment
And according to those in attendance, each of these objectives were met.
"(Base Camp) helped me to become more self-aware," said one athlete. "…how I present myself to others and how I can be my best self. It also helped build trust within our team."
***
Of course, these types of activities might sound risky – and they are by no means meant to be easy (or, especially, comfortable). However, as a practitioner, coach, leader, or athlete you must be ready to take the risk in order to be prepared to face adversity at Games, as an individual or as a team, says Richard.
To inquire about building resilience in your team and/or to host your own Base Camp, please don't hesitate to contact Emily at the COC: eziga-kearney@olympic.ca.

---
[1] Richardson, G. E. (2002). The Metatheory of Resilience and Resiliency. Journal of Clinical Psychology, 58(3), 307-321.