RECOGNIZE YOURSELF WHENEVER TEAM CANADA MARCHES
Can you see your reason 'why'?
Sport is personal. We customize how we want to see it — on our phones, our TVs, in giant arenas and as casual fans. Our children design it their own way, and let it occupy their imaginations or fuel life-long dreams.
Everyone has their reasons to find purpose in sport.
But only for those truly committed to their reason, for those driven enough to prove it to the world at the ultimate level, the journey leads to one destination: The Olympics.
It's marketable. It's exciting. It's a celebration. But in the end, it's just 16 days on a life-long calendar.
If we harness each personal, individual reason that ultimately brings this country's best athletes and coaches together every two years, we get something more than a celebration. We get something quiet, influential and palpable. We get something competition comes to fear.
We get Team Canada.
On February 9, it will be on display again.
At 6 a.m. EST, in a venue built exclusively for the event, live in front of 35,000 people and broadcast to more than 200 countries, the Opening Ceremony of 2018 Winter Olympic Games begins. Team Canada is the 68th country to march (according to alphabetical order in Korean).
Choose to watch this moment, because you are part a big part of it.
"We vow to embrace the Olympic spirit in the purest form." - Flagbearers Scott Moir & Tessa Virtue
In this moment, you have the opportunity to see your own personal reasons in the faces of everyone wearing a Maple Leaf — in their shoulders pulled back and chins raised high. They represent all of us who have a reason to find purpose in our Olympic journeys … in the 'Olympic spirit in its purest form'.
EXPLORE YOUR REASON
In December of 2018 you will have the chance to explore your reason at Olympic Lab. If you haven't been before, the multi-day event is where Canada's best athletes and coaches unite to experiment and study together as one team under the Olympic microscope. It's where we explore human performance and learn to understand what it takes to deliver in the Olympic environment.
To help further our focus on Tokyo 2020, and take local inspiration, we will be exploring the "IKIGAI" theme at this year's Lab. It is a Japanese concept meaning 'a reason for being'. According to Japanese culture, everyone has an IKIGAI and it is regarded as important to discover and understand this personal meaning to life. Here's a basic outline: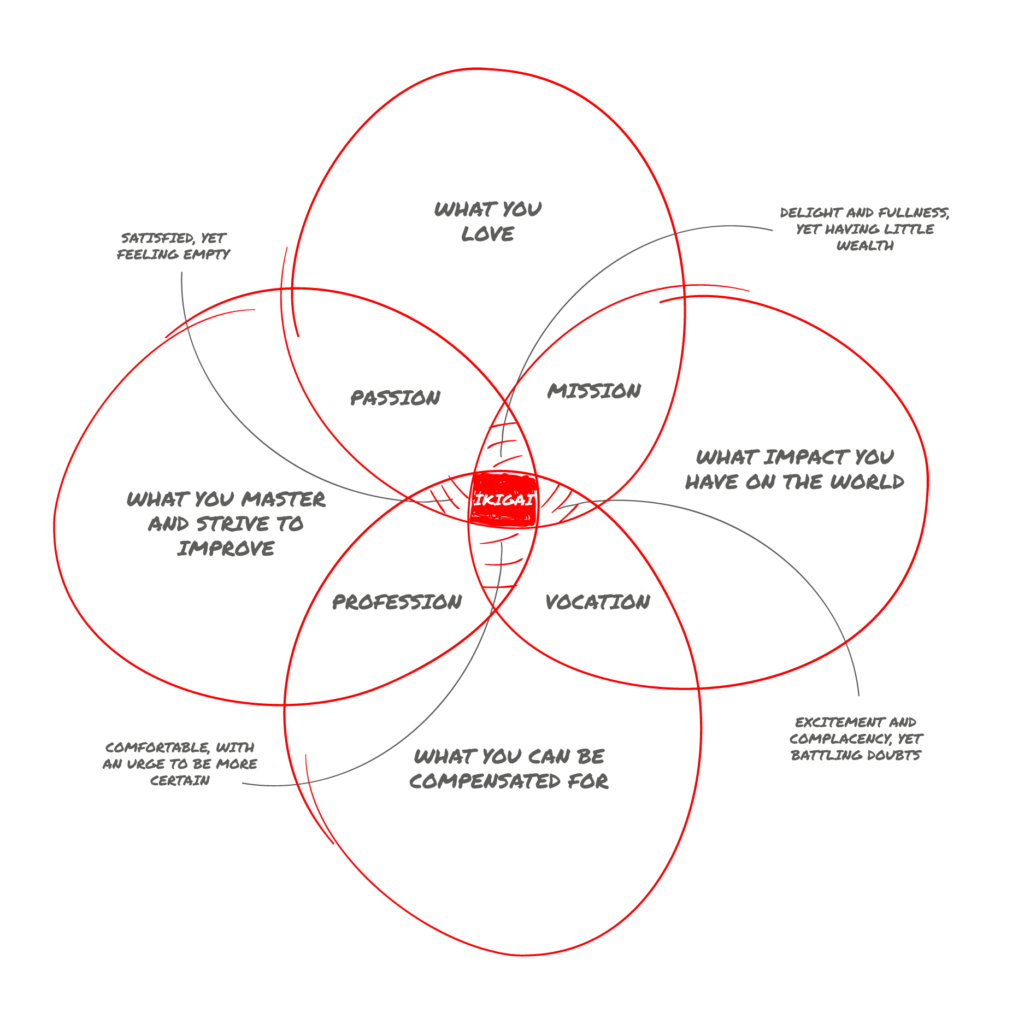 It goes without saying that (as someone who chose a life of high-performance and relentless commitment) fully understanding your 'meaning' or 'reason' to live this way is key. So, at Olympic Lab you will have the chance to explore this as you get ready to compete at the Tokyo 2020 Olympic Games as a member of Team Canada.
Hopefully you will recognize this reason any time Team Canada marches together … and hopefully we will see you December 4-5 at Olympic Lab 2018!