TWO YEARS TO TOKYO: BETTER EVERY DAY
Time is on your side … if you make the most of it.
That's the message from Team Canada's lead mental performance consultant Dr. Peter Jensen – exactly two years ahead of Opening Ceremonies for Tokyo 2020.
"Two years seems like a long time." he says. "But, it's also a short time."
Indeed, Tokyo 2020 is far enough away to adjust and make changes to your plans, but it's close enough to start getting excited and be inspired about the possibilities ahead. In fact, the COC's Games Operations team, many NSFs and OTP partners are in Tokyo right now laying the groundwork to deliver the optimal environment for you. By understanding controllable factors and Games-time variables, your potential teammates are learning specifically how to make the most of the next two years … so you can be the best version of yourself at Games.
Here's a peek at some of that work:
How do we make the most of the 731 days ahead?
Peter has crafted some proven ways to give you valuable perspective on where you are now and where you could be going – if you use each day wisely.
STICK THE FUTURE ON YOUR FRIDGE
Grab a piece of paper and write today's date in the bottom-left corner. Now draw a diagonal line up the page from that date to the top-right corner and write July 24, 2020. This is your timeline to the Olympics. Jot down the dates of your key competitions along that line for the next 12 months. What will fill up that timeline? What are you working toward?
Next to today's date write down where you are at now performance-wise. What is your time? Your distance? Your score? What is your key performance? Other indicators, competencies or important behaviours? Establish and articulate where you are right now. At the top of the page, next to July 24, 2020, write down where you need and want your performance to be in Tokyo …
This will give you an idea of what improvements you need to engage in over the next two years. Stick it on your fridge and let it remind you that you have time to get there. Step by step your confidence will grow as you work toward that goal.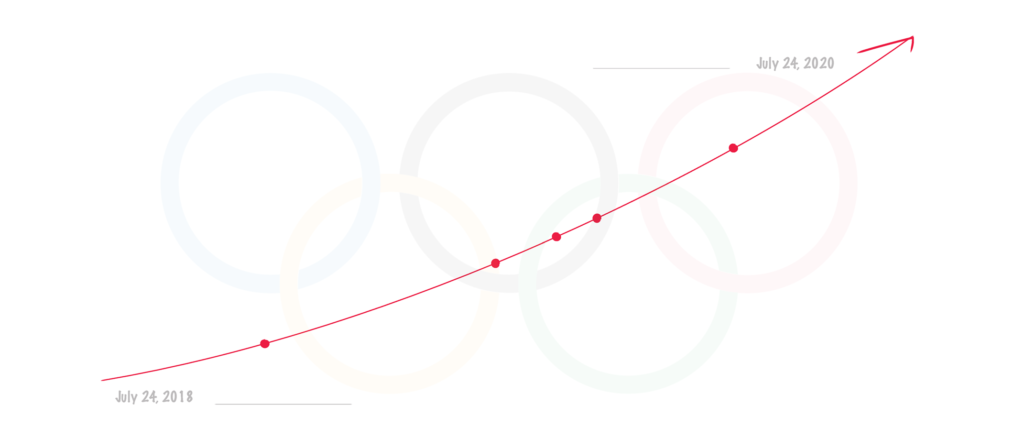 RECOGNIZE WHEN TO BE RESILIENT
Where and when will your improvements or changes occur over this timeline? Probably a lot of them this year. Chances are, what you don't adjust now will be a lot harder to change a year from now. We envision our path to success as a straight line. But, in reality, it is full of bumps and bruises; hills and valleys that come along the way
Resiliency is about how quickly you bounce back from disappointment, setbacks and failures.
When you are trying to achieve excellence, these things come with the territory. In fact, they are necessary. You don't learn when things are going great, you learn when things falter. All a setback tells you is that you are not there yet. It's telling you there is something you need to change, modify, start doing or stop doing in order to get where you want to be.
This journey is not meant to be easy.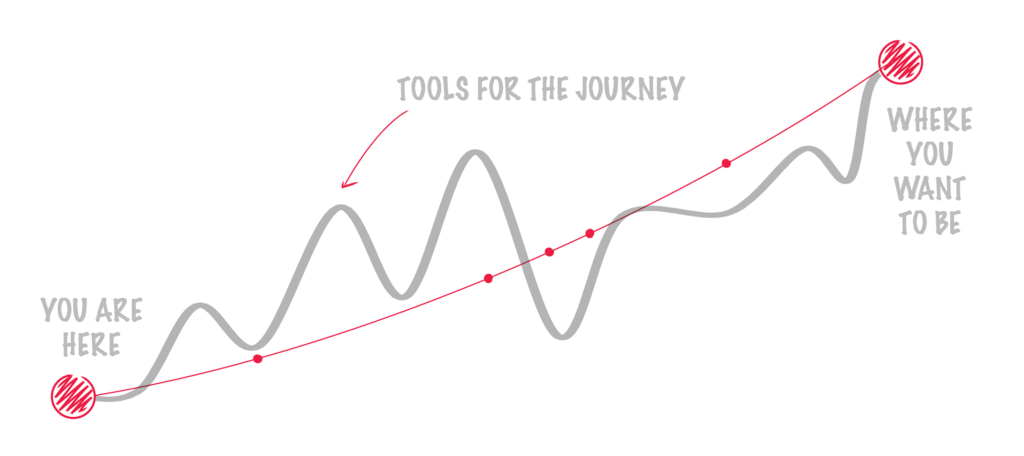 KNOW WHEN TO LET IT GO
Part of resiliency is knowing when to act and when to let go. Learning to act when you can make a difference, and to let go when you cannot, are two important skills. Most of us are good at the former and not so good at the latter. When you continue to apply effort toward something that cannot change, you are "ceaselessly striving". In other words, you are spinning your wheels.
The key is knowing when to let go.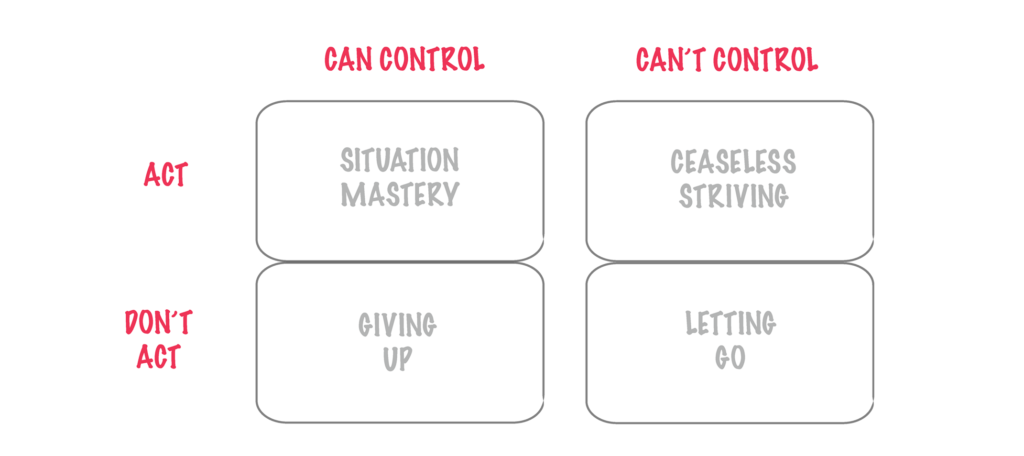 SET-UP FOR SETBACKS
If you can think ahead to things that may not go according to plan, then you can anticipate how to react. By doing so, you're planning how to move forward. This is not negative, it is an important skill to foresee how to deal with setbacks. That way, you can see it for what it is if you find yourself there.
MANAGE YOUR ENERGY BETTER
In every minute of the day, energy is a treasured resource. You need to be able to acquire it and regain it. This means good sleep. As a high-performer, you know this already, but are you minimizing the drain on your energy resources?
There are several ways in which we all have a tendency to waste energy:
Being negative and critical
Trying to be perfect
Multitasking
All of these things drain precious energy that we can better apply elsewhere. Emotions run high when you train hard. You are dealing with difficult situations all the time. It is common to deal with setbacks and disappointments. If you are spending energy on anything that is not addressing the root cause of what happened, it's a waste.
Only put it in the energy on things that will surely move you forward.
REMEMBER WHAT POOH SAYS 
Preparing for the Olympics is serious business, right? Well, in truth, not so much. Just like the great British philosopher Winnie the Pooh (c/o Oscar Wilde) once said: "This is far too important to be taken seriously."
Everything you are doing in sport, whatever your activity, it's really just an organized form of children's play. Athletes who are playful and who "play" their sport will defeat athletes who "work" their sport…every…single…time.
"This is far too important to be taken seriously."
So, take a sense of humour with you along this two-year adventure, which begins now. It's a great asset to have as you make the most of the 731 days before Tokyo. Because each one of those days is a new opportunity to improve along your journey toward marching together on July 24, 2020.