Wednesday, January 30th is Bell Let's Talk Day. Simply talking makes a significant impact in breaking down the stigma associated with mental illness. The Bell Let's Talk campaign encourages everyone to join the conversation about mental health with friends, family and co-workers.
As a partner of Bell, the Canadian Olympic Committee is proud to support Bell Let's Talk and we hope you will join us in this important initiative to help Canadians living with mental illness.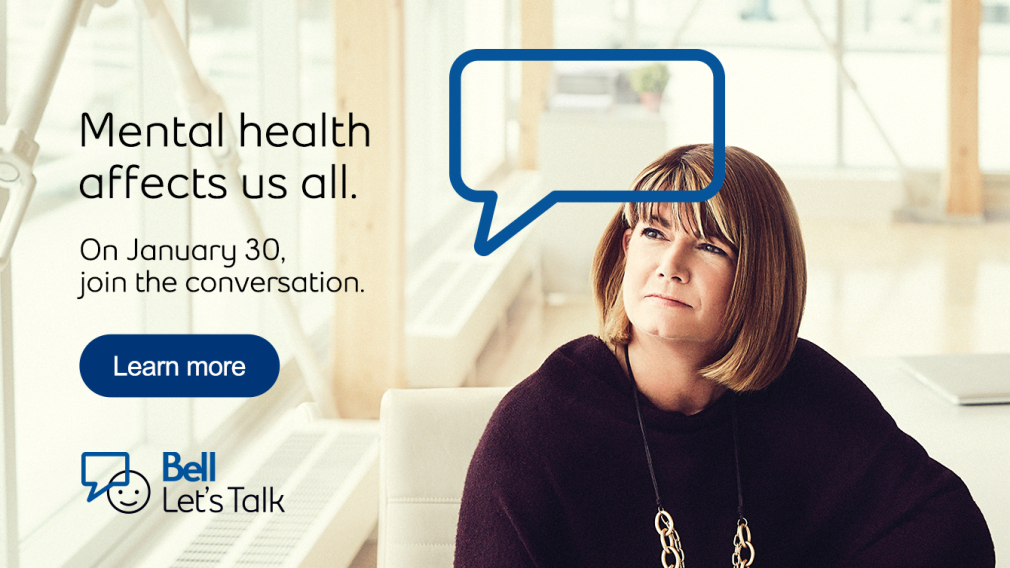 On January 30, Bell will donate 5¢ to Canadian mental health programs for each of the following interactions, at no extra cost to participants beyond what they would normally pay their service provider for online or phone access:
Talk: Every mobile call and every long distance call made by Bell wireless and phone customers
Text: Every text message sent by Bell wireless customers (turn off iMessage!)
Twitter: Every tweet and retweet using #BellLetsTalk, featuring the special Bell Let's Talk emoji, and Bell Let's Talk Day video view at Twitter.com/Bell_LetsTalk
Facebook: Every view of the Bell Let's Talk Day video at Facebook.com/BellLetsTalk and use of the Bell Let's Talk frame
Instagram: Every Bell Let's Talk Day video view at Instagram.com/bell_letstalk
Snapchat: Every use of the Bell Let's Talk filter and video view
To learn more, please visit Bell.ca/LetsTalk.
***
Thank you for your support.