RBC, CBC, the Canadian Olympic Committee, and Canadian Olympic Foundation partnered up in 2016 to launch RBC Training Ground – a series of regional combine events designed to help partnering sports uncover athletes with Olympic potential. At RBC Training Ground events, athletes between the ages of 14 and 25 are tested in speed, strength, power and endurance by National Sport Organizations and the Canadian Olympic Paralympic Sport Institute Network. Results are then compared against high-performance benchmarks, with up to 30 athletes receiving funding and support needed to pursue their Olympic aspirations.
For 2019, RBC Training Ground is building on this success with more qualifying events in new cities across Canada. We've also partnered with eight national sport organizations (Athletics Canada, Freestyle Canada, Canada Snowboard, Speed Skating Canada, Cycling Canada, Rowing Canada, Rugby Canada, and Canoe Kayak Canada). This will give more than 3,000 yet-to-be-discovered athletes the chance to further fuel their Olympic dreams.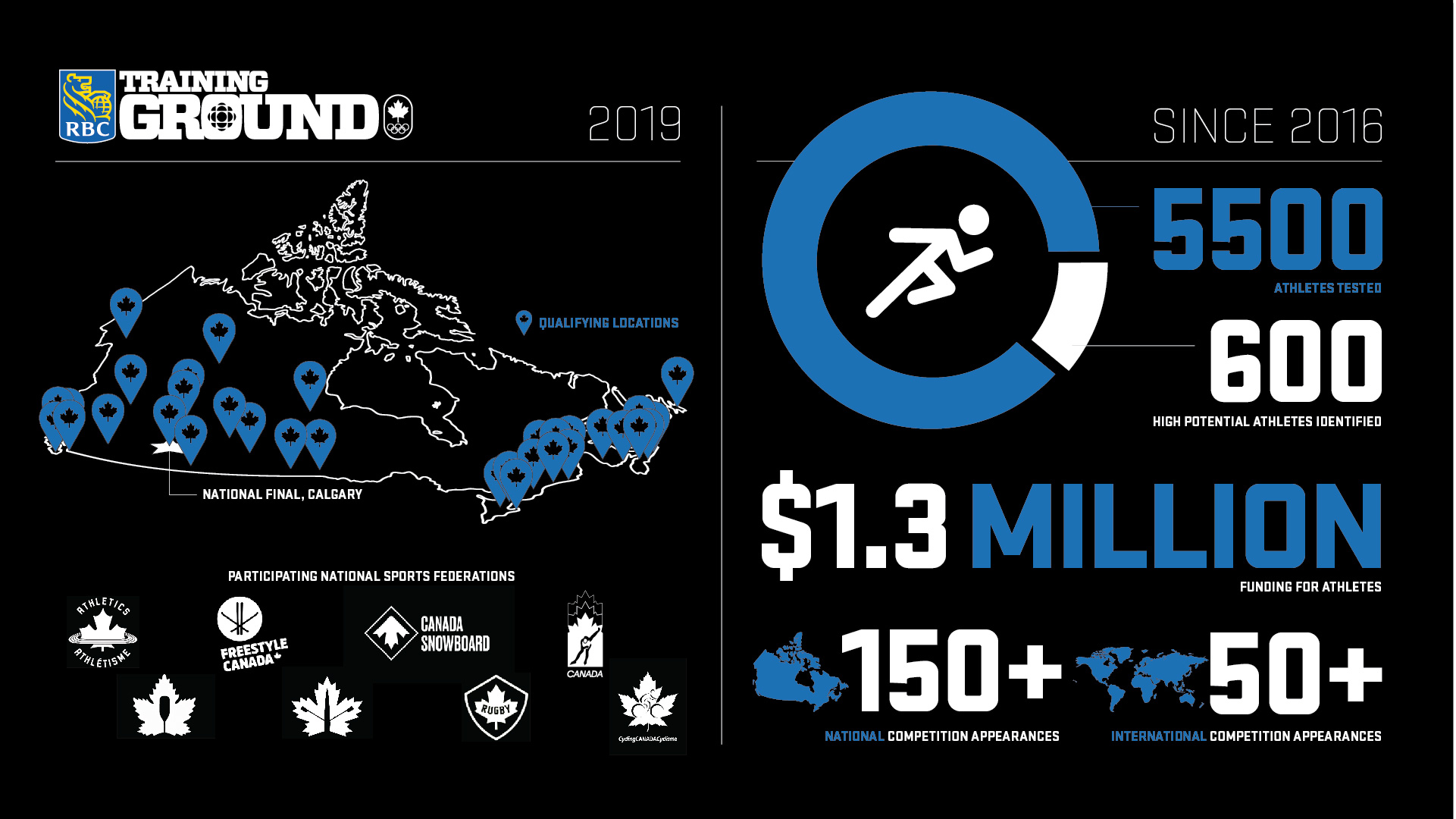 For more information on the 2019 schedule of events, testing and to register for a qualifier, please visit the RBC Training Ground website.
SPREAD THE WORD!
You can also help us find the next Olympian by sharing this information on your social channels and using the hashtag #RBCTrainingGround.
Sample post: Are you between the ages of 14-25? Register now for an RBC Training Ground event near you and test your speed, power, strength and endurance in front of the top coaches and sport officials in Canada. You might just become the next Olympian! #RBCTrainingGround