As Team Canada Olympians, we all have different stories and different journeys. The potential in our legacies, however, is very much the same. With this comes the opportunity to create positive change. It is an inspiring mission to share and an important responsibility to uphold. The OLY Canada Legacy Grant is meant to do just that. This program is designed to advance the Olympic Movement by providing financial assistance to Team Canada Olympians leading impactful projects that aim to build stronger communities through the principles and values of Olympism.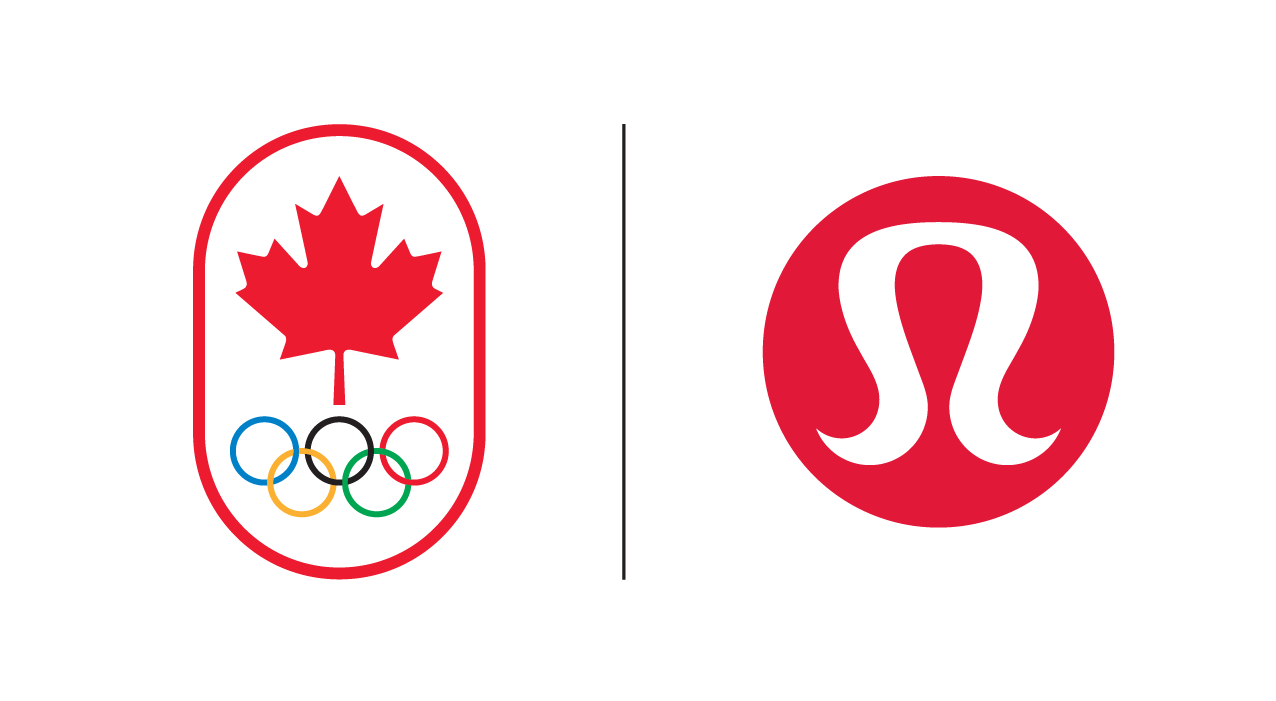 We are thrilled to partner with lululemon, Official Outfitter of Team Canada, on the 2021 edition of the OLY Canada Legacy Grant. Team Canada and lululemon share a purpose to inspire, unite and transform the world through sport. This year's grant is an extension of that purpose and will help Olympians to continue to positively impact their communities. With the support of lululemon and the COC, each of the 10 selected projects in 2021 will be receiving a grant of $10,000 – double the amount of past program editions.
The recipients of the 2021 OLY Canada Legacy Grant are:
Service to BIPOC Communities: Nickolos Farrell, Leah Ferguson, Emily Nishikawa, Tim Peterson
Service to Society through Sport: Tim Berrett, Guylaine Dumont, Oluseyi Smith
Career Transition Grant: Cendrine Browne, Michelle Russell & Madeline Schmidt, Eli Schenkel
To learn more about each project, view the descriptions below!
---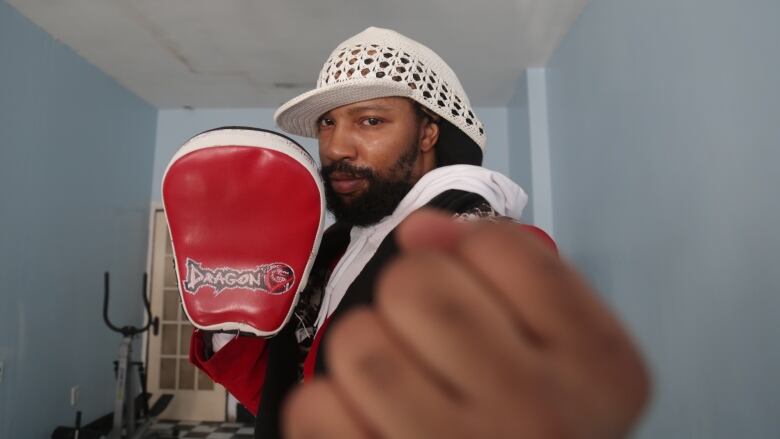 Farrell Foundation Boxing Non-Profit
Nickolos Farrell, OLY – Boxing 1996
The Farrell Foundation Boxing Non-Profit is a grassroots program that operates out of East Hamilton, Ontario. The program helps local youth develop vital life skills through the teachings of basic boxing techniques. Youth gain increased self confidence, focus, respect and compassion for others. Topics such as Black History and Anti-Bullying are discussed and training is provided to youth from various ethnic and cultural backgrounds including but not limited to: Blacks, Asians, Muslims, females as well as children with various disabilities. The Farrell Foundation Boxing Non-Profit makes a concerted effort to recruit from under-represented communities and maintain an excellent relationship with the parents as well as with the students. They liaise with various community groups to achieve their goals in building a non-profit sport organization that prioritizes equity, diversity and inclusion.
"The 2021 OLY Canada Legacy Grant will allow us to maintain essential services that we provide to local BIPOC youth as part of our boxing program." – Nickolos Farrell
---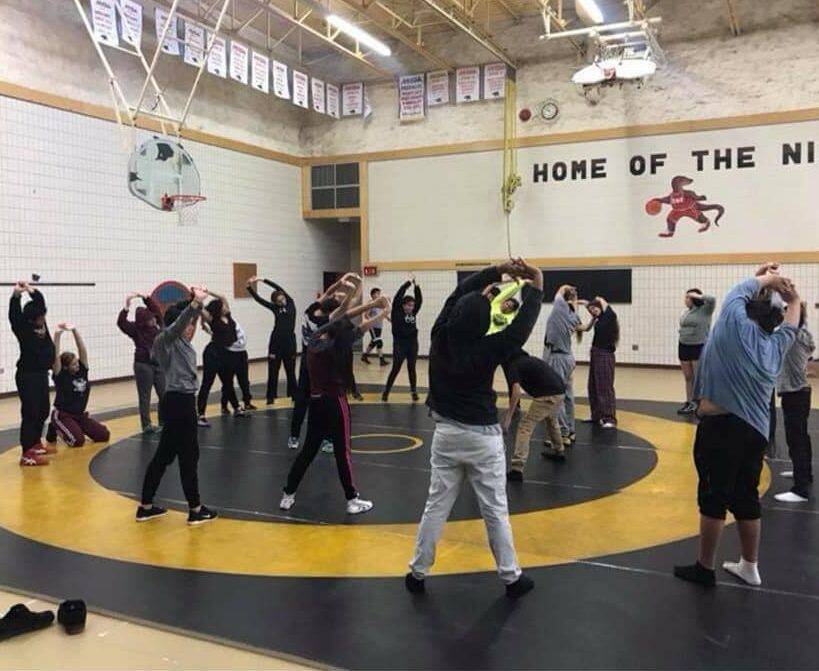 Push to North American Indigenous Games 2023
Leah Ferguson, OLY – Wrestling 2012
The project will be working with different Indigenous communities (Cross Lake, Peguis, Sagkneeg, Brochet and PukThe project will be working with different Indigenous communities (Cross Lake, Peguis, Sagkneeg, Brochet and Pukatawagon) in Manitoba and the urban Indigenous communities in Winnipeg to help restart their wrestling programs post-pandemic. Leah will facilitate with coaches and athletes to prepare them for NAIG 2023 during January and July 2022. The North America Indigenous Games are, for many Indigenous youth, a life changing experience often leading to educational opportunities like university. Many of the local clubs are struggling to come back during the pandemic, and this project will leverage training camps and school visits to provide much needed motivation.
"This grant enables us to answer very specific community identified needs, that often don't fit nicely into funding sources. We cannot wait to get started with the communities!" – Leah Ferguson
---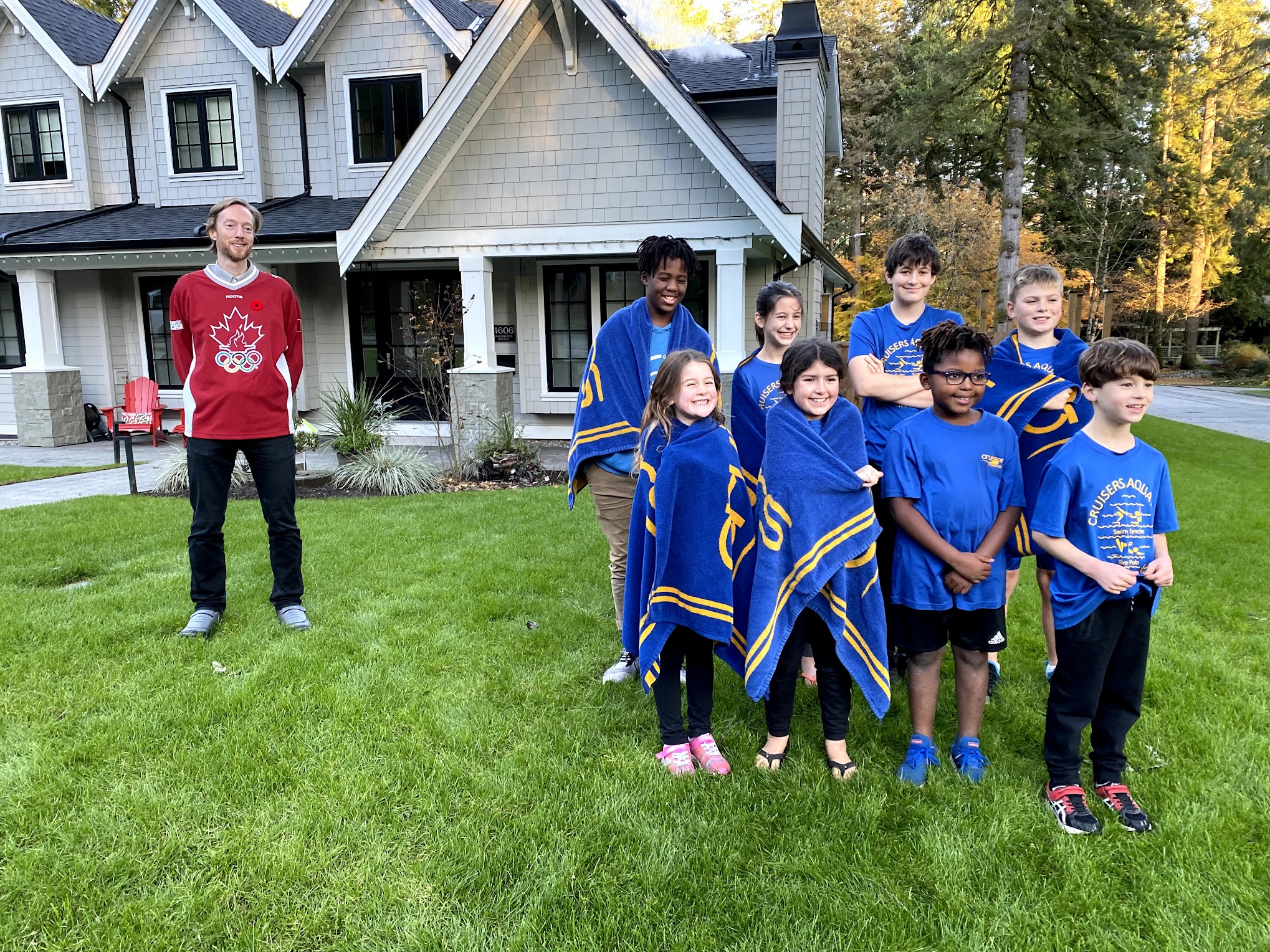 North Vancouver Cruisers Aquatics Spring Festival
Tim Peterson, OLY – Swimming 2000
The North Vancouver Cruisers Aquatics Spring Festival will be an open-door event for kids from BIPOC communities to welcome them into the four aquatic sports: Water Polo, Diving, Artistic Swimming, and Swimming. Following the Festival, this project will also be used to sponsor up to 10 children from the BIPOC community with a significant reduction in fees to continue programming in the summer. They hope to reduce the financial barrier for participation in aquatic sports that young kids face from underrepresented communities.
"I benefited greatly from growing up swimming in a positive and supportive environment. I have seen firsthand how welcoming the North Vancouver Cruisers are and the strong ties they have to the North Vancouver community. This 2021 OLY Canada Legacy Grant will make the Cruisers Spring Festival a reality and will help build a bridge to the North Vancouver BIPOC community. The impact will be greater awareness of Cruisers as a safe and welcoming space for all kids in our community to discover aquatic sports." – Tim Peterson, OLY
---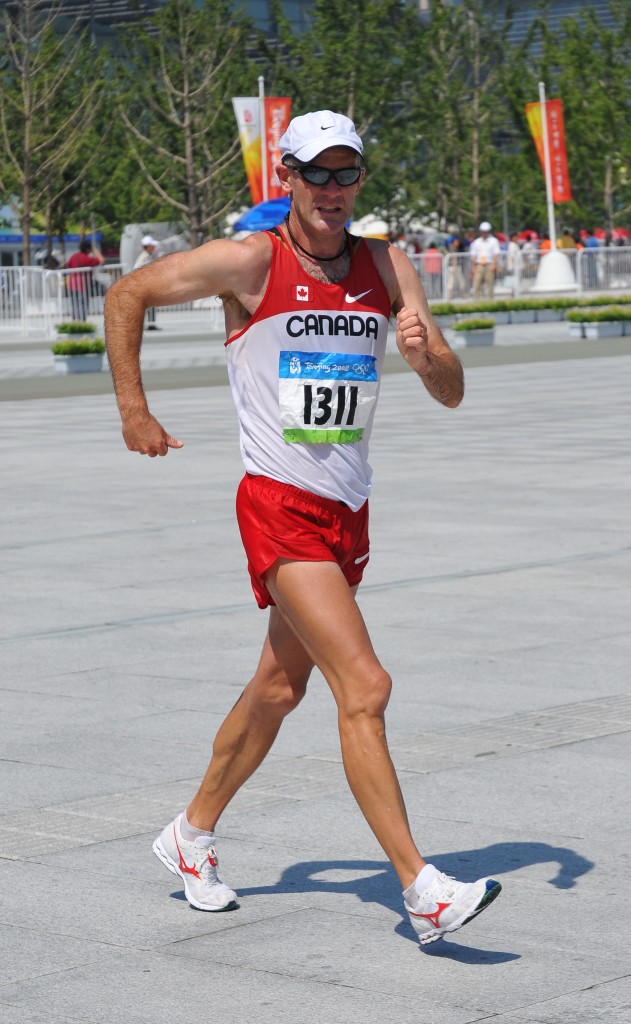 Walking Champions de Marche
Tim Berrett, OLY – Athletics 1992, 1996, 2000, 2004, 2008
Walking Champions de Marche (WCM) will develop and deliver no-cost school-based programming introducing youth to the life-long benefits of walking as a means of enhancing physical and mental health. They promote walking in all its forms as a broadly accessible activity that offers opportunities for social interaction, and transportation. Their mission is to include an optional competitive element that challenges students (especially with the inclusion of Program Ambassador, 2020 Olympic Bronze Medalist, Evan Dunfee) and promote Olympism via WCM's natural linkages with the Olympic discipline of race walking.
"The support provided by the 2021 OLY Canada Legacy Grant will be critical for the development and delivery of Walking Champions de Marche in 2022. It is an honour to be named as a recipient, and to be able to work with Canadian Olympians Tina Poitras, Iñaki Gómez, and Evan Dunfee (Tokyo 2020 Olympic bronze medalist and recent winner of the 2021 True Sport Award) to advocate the life-long benefits of walking as a means of enhancing physical and mental health and community. With the support of the OLY Canada Legacy Grant, Walking Champions de Marche will advance 'champions' of: a widely accessible activity, the environment, active transportation, leadership, participation, and Olympism. We look forward to continuing to walk this journey together." – Tim Berrett, OLY
---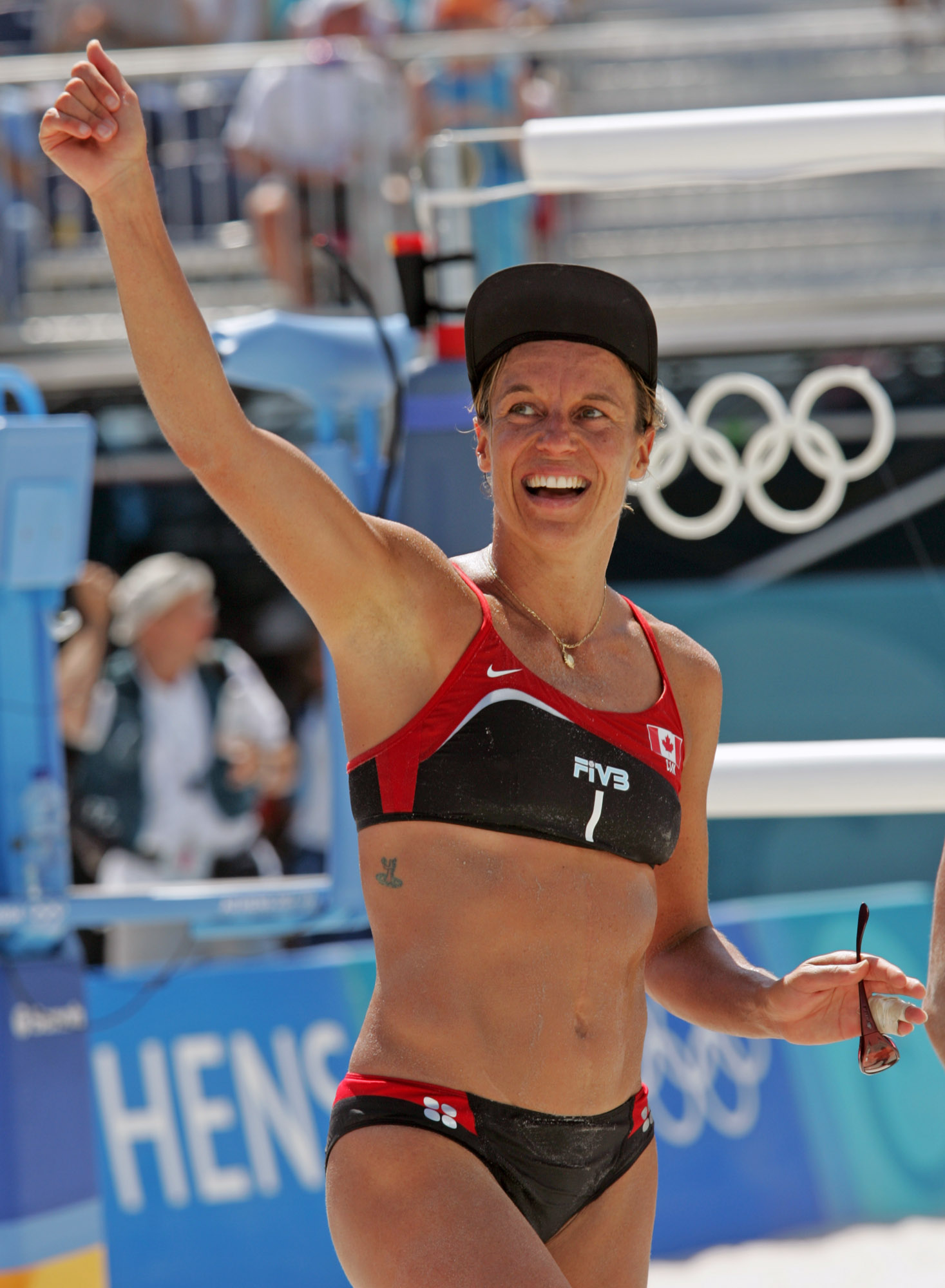 The Spirit of Trust, Survivor-Led Programs
Guylaine Dumont, OLY – Beach Volleyball 2004
The healing pathway for victims of all types of abuse in sport is a life-long journey and requires, as one of the most important elements, safe and professional Survivor-Led individual (1-on-1) and Group (Sharing Circles) Programs. This project's main objectives are to give hope and empower victims through their recovery so they can pay it forward and remain engaged and productive. They have formed an expert Think Tank to move these various areas forward composed of lived-experience and peer-to-peer experts, trauma-informed mental health, public health, bioethics clinicians and researchers – with backgrounds ranging from the military/veterans, first responder/police force to the Olympic sport world.
"I am extremely happy and full of gratitude to have received this OLY Canada Legacy Grant. This funding will allow for tangible support in the healing of victims of all types of abuse and maltreatment in sport while moving this program forward. The connections we create help victims reclaim their courage and their voice which represents a key step in their recovery. We thank both the Canadian Olympic Committee and lululemon for having contributed to the healing process of victims within the sport system by being behind this initiative which will change lives through its exponential effect and how it pays the support forward." – Guylaine Dumont, OLY
---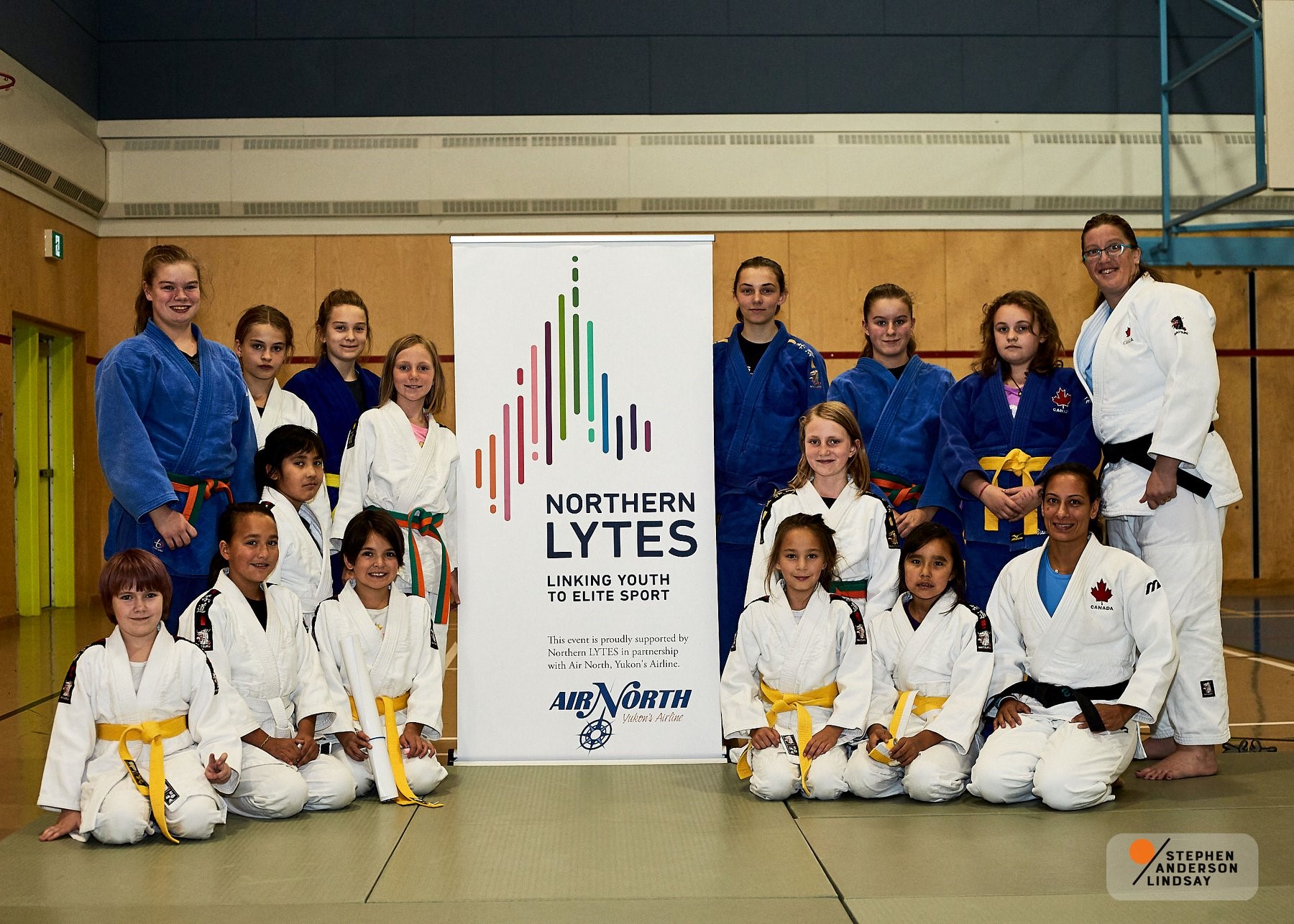 Northern LYTES (Linking Youth to Elite Sport)
Emily Nishikawa, OLY – Cross-Country Skiing 2014, 2018
Being isolated from the rest of Canada, many of Yukon's next generation athletes don't get the same exposure to opportunities that as athletes developing in other parts of the country. Northern LYTES was developed as a way to inspire Yukon youth to continue working hard in their sport through the insight and expertise of Olympians. By having this available, these individuals will gain better skills, strategies, and training advice. Sport organizations who want to host a camp in Yukon and have an Olympian attend, can apply to Northern LYTES for funding support.
"The 2021 OLY Canada Legacy Grant will allow Northern LYTES to reach and inspire many more Yukon youth moving forward. We know the impact that Olympic heroes have on youth, and we are thrilled to be able to offer additional support to Yukon sport organizations. Having Olympians travel to Yukon communities provides opportunities these youth would not otherwise have to be inspired to work hard towards their goals in sport and maintain healthy lifestyles. Being a recipient of the OLY Canada Legacy Grant will have an enormous impact on the lives of Yukon youth." – Emily Nishikawa, OLY
---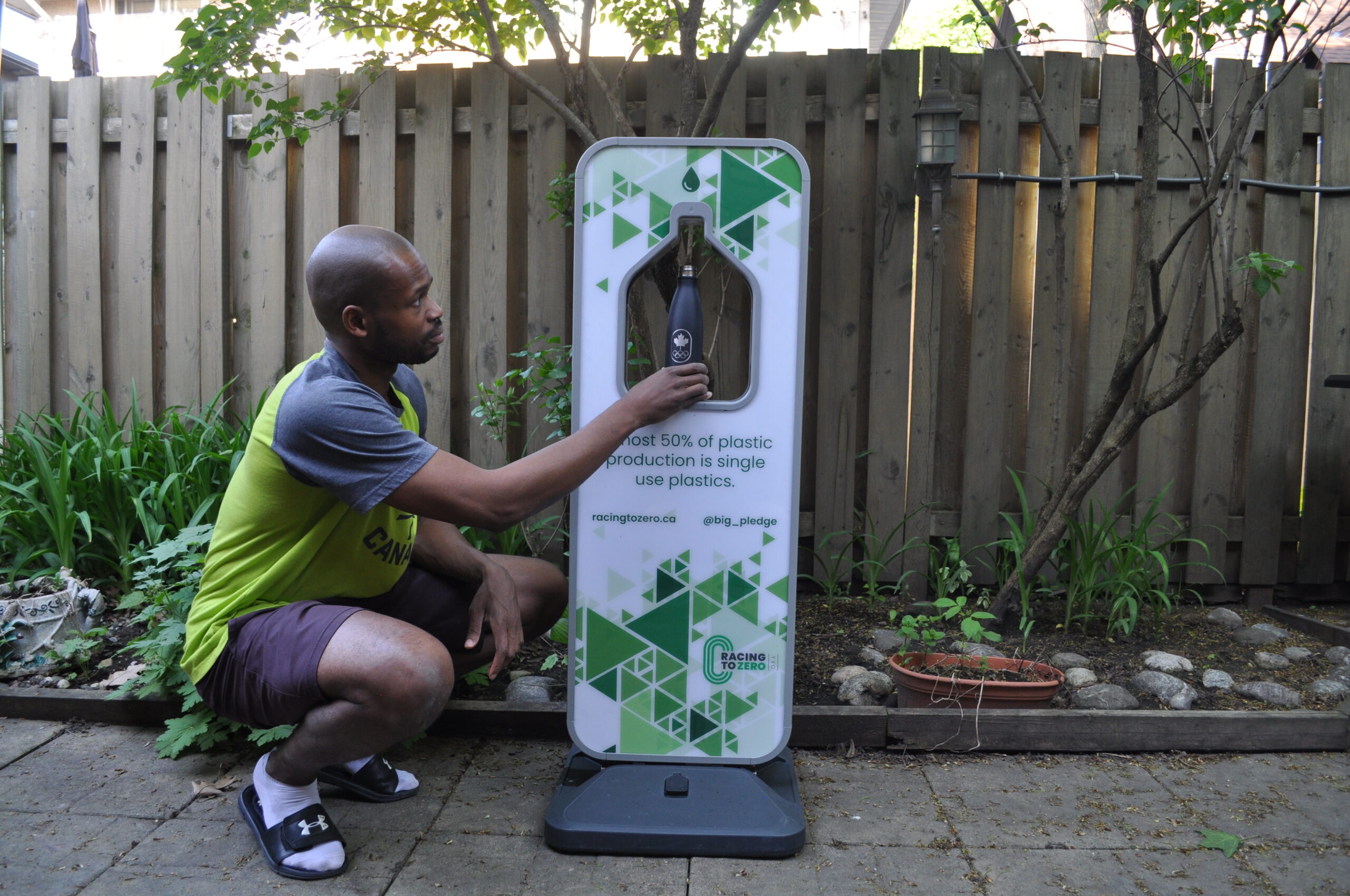 Racing to Zero
Oluseyi Smith, OLY – Athletics & Bobsleigh 2012, 2018
Racing to Zero (RTZ) is a growing project/venture in the form of a sports environmental sustainability consulting firm. Founded by Oluseyi Smith, RTZ will offer their services to municipal, regional and national sporting organizations in Canada. The services offered are, carbon emission measurement and analysis, event hosting process improvement, sustainability education marketing and communications support to sport directors. A large number of grassroots competitions will have a cumulative impact on the sport sector's overall carbon footprint and RTZ wants to do their part to help reduce that number.
"When it comes to the intersection of Sport and Sustainability, the Racing to Zero team truly believes it can make a difference and inspire others. This OLY Canada Legacy Grant and COC support is just the right amount of grease in our wheels to help take us to the next level. We are super excited for what our second year will bring." – Oluseyi Smith
---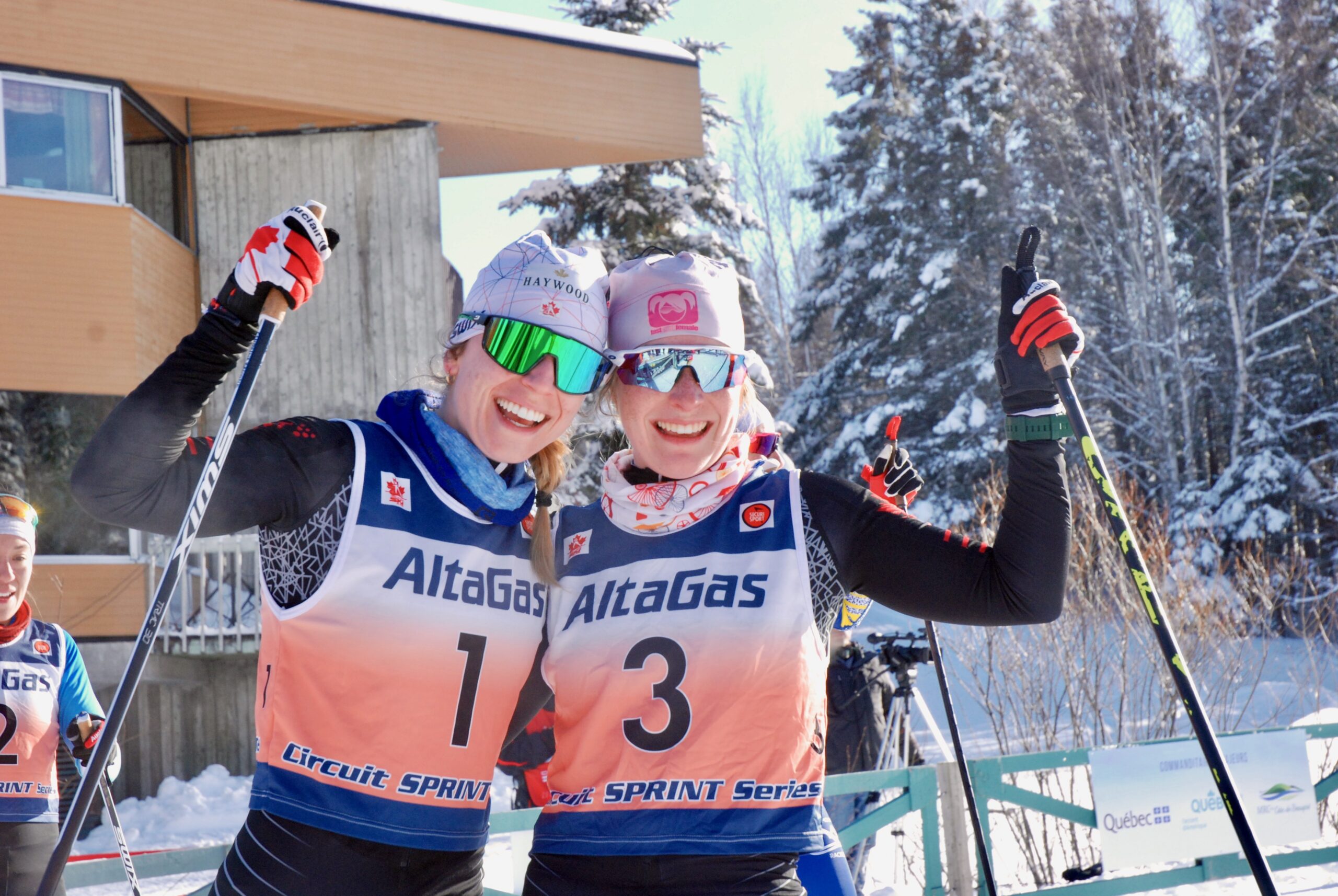 Féminaction
Cendrine Browne, OLY – Cross-Country Skiing 2018
Olympian Cendrine Browne noticed that as she got older, there were fewer girls on the starting line. There was also a glaring lack of women in leadership positions in her sport. That's why she created Feminaction, alongside teammate Laura Leclair! They've created a female community within Cross-Country Skiing through three components. Firstly, they lead training camps for girls ages 13 to 16, from all over Quebec to inspire and motivate, to create a community and a space in which athletes can work and progress together. Secondly, each camp has a different young female coach and two mentees are hired so that they can gain experience and coach in a 100% female space free of pressure. Lastly, Cendrine and Laura pay regional visits, travelling all over Quebec to spend a full day with girls from different clubs to maximize the reach of the program.
"Thanks to this OLY Canada Legacy Grant, we will be able to continue our mission to improve the retention of women and girls in sport through our Féminaction program. This funding will increase our reach and will help us inspire more athletes! This is terrific news for female sport!" – Cendrine Browne
---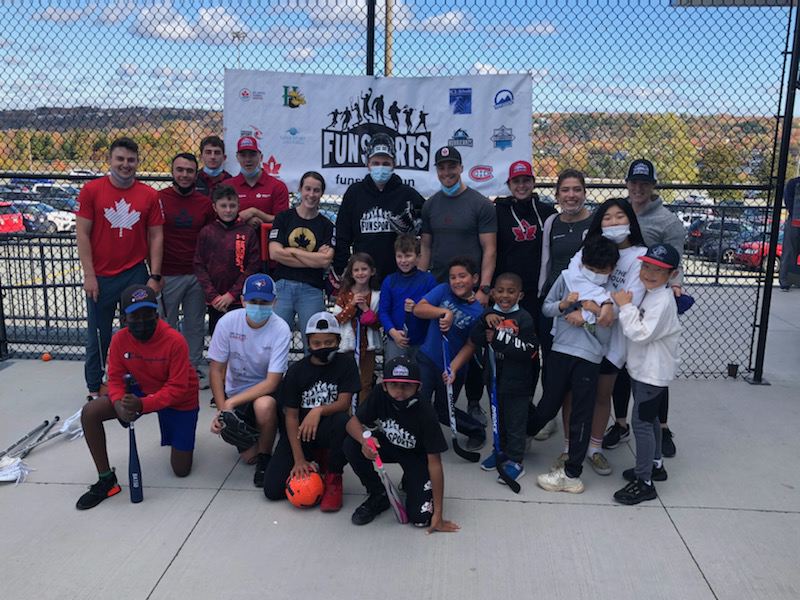 FUNSports Expansion
Michelle Russell, OLY – Canoe-Kayak 2020
Madeline Schmidt, OLY – Canoe-Kayak 2020
The program provides a multi-sport platform where youth get to learn up to eight different sports in a year. This covers the following: baseball, basketball, lacrosse, soccer, ball hockey, tennis, golf and paddling. FUNSports offers free sports access for youth that have barriers to participate in sport. With many children living in poverty, these Nova Scotia youth don't often get to experience the positive benefits of play. They have had great success in the North End of Halifax and would now like to expand to another community, targeting North Preston shortly.
"I believe every kid has a right to sport and shouldn't be sidelined because of who they are, where they come from, or how much money they have. FUNSports and the OLY Canada Legacy Grant will help remove more financial barriers for more kids across Nova Scotia." – Michelle Russell
"Sport has benefited us in so many ways and FUNSports gives us the opportunity to give back. The OLY Canada Legacy Grant will help us share our love of sport with more of Nova Scotia's diverse communities." – Madeline Schmidt
---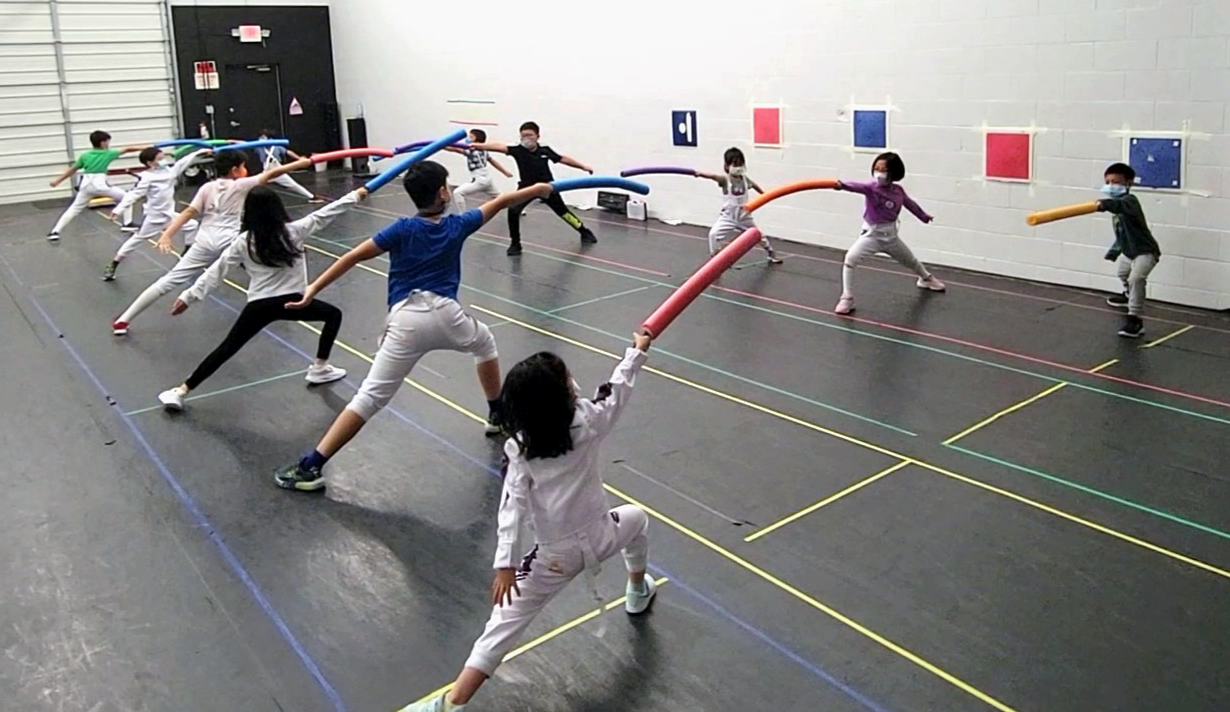 S-Class Fencing for all
Eli Schenkel, OLY – Fencing 2020
S-Class Fencing for all is a project aimed at increasing the accessibility of fencing by dramatically reducing the cost of entry, and turning any venue into a potential strip. People of all ages can pick up a 'sword' and 'spare' without worrying about safety or costly equipment. The sport is historically associated with a high barrier to entry, which they aim to remove through this nonprofit. Their YouTube channel is designed to disseminate fencing knowledge so that even in places where there are no fencing clubs people will have the opportunity to learn.
"The 2021 OLY Canada Legacy Grant will allow S-Class to further our mission to educate as many fencers as possible, increase accessibility to the sport, and launch a new platform that will modernize fencing for a new generation. We can't wait to share it with the world! A huge thank you to Lululemon and the Canadian Olympic Committee for this amazing opportunity, and for showing interest in the sport we hold so dear to our hearts." – Eli Schenkel, OLY
---
It is incredible to see how many Legacy Olympians are making an impact through their passion and hard work. We received many applications for exceptional initiatives and while we wish we could provide grants for every project, we are only able to provide 10 grants this year. We encourage all OLY to continue to strive for greater impact and we look forward to watching the program grow over the years!
Congratulations to all of the 2021 OLY Canada Legacy Grant recipients.