It's safe to assume somebody influential had an important impact on your Olympic journey: A guide, a mentor, someone with a shoulder on which to cry, a hand to high-five or an ear to listen. Or maybe someone to simply find you a cup of coffee when you needed it most.
No matter who it was, they believed in you. And it made a difference. Right now, you have the chance to be that somebody for all of Team Canada.
For both the Lausanne 2020 Winter Youth Olympic Games and the Tokyo 2020 Olympic Games, the Team is seeking influential people to embrace the opportunity:
[accordions id='1949′]
APPLY NOW TO MAKE A DIFFERENCE WITH TEAM CANADA
These marquee OLY CANADA roles exist for you to believe in your legacy and contribute to the Team's Games experience in a positive, relevant way. This is your opportunity to help improve the attitude, performance and well-being of anyone representing the Maple Leaf – something you know about, inherently.
"This adventure flowed naturally from my own Olympic journey," said Isabelle Charest while acting as the Chef de Mission for the 2016 Youth team in Lillehammer. "(This is) a way to stoke that flame that has been burning bright inside me since the very beginning, 22 years ago!"

Charest took that experience and went on to act as the Assistant Chef for our Rio 2016 team and most recently the Chef de Mission for the PyeongChang 2018 Games.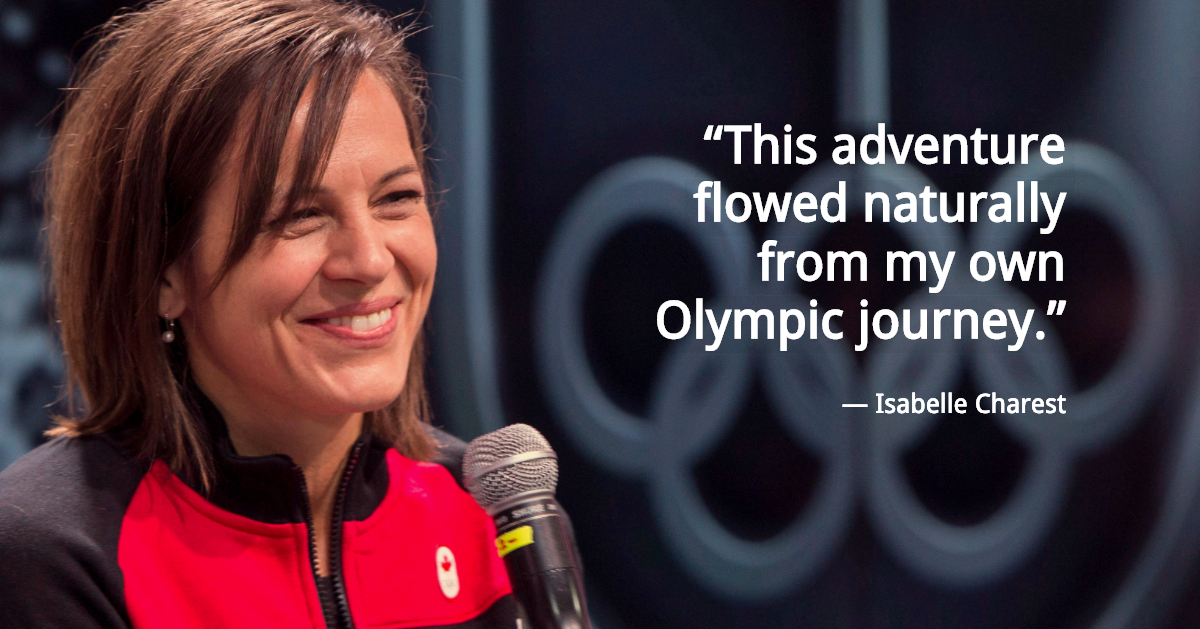 Like others who fill similar roles for the team, commitment comes from a place of passion only we as Team Canada Olympians can fully understand and ultimately share with others who 'get it'.
"It was extremely helpful knowing that I had someone to talk to when I was competing," said Catriona Le May Doan, Lead Athlete Mentor for PyeongChang 2018. "So, the thought of giving back and becoming an athlete mentor has been on my mind since the day I retired."
There's no question, these Games-time volunteer opportunities are about more than just being involved. They will empower you to activate the wisdom, experience and compassion that come with being a Team Canada Olympian … in real-time, with real influence in a real way.
"I think the most important part for me has been the sport piece, to be accessible and credible to the athletes," Mark Tewksbury, Chef de Mission, London 2012 told media. "I think that is unique."
The Olympic Movement will always need leaders and influential people to positively impact the lives those who represent Canada. That's how we make a lasting difference — together — even long after the Games are over. The question is, are you one of those people?
Explore. If you discover a position or positions that suit you, your goals, your personality, then apply. Upload your CV and express the reasons why you are a person who can be the difference for Team Canada in 2020.