OWN YOUR MOMENT
'Canadian Olympic Team member' … it has a nice ring to it, non?
Well, It should. You earned it, and only you can know precisely what it took. It's your Olympic story. But now the selection process is over and it's time to give your story a new setting — in Korea. In fact, your Olympic environment is about to get very real, very fast. It's in this setting where the climax of your story will unfold: your moment, your time to do what you know and express how much you love it. 
This is the opportunity you created for yourself, and for Canada. We understand the responsibility that comes with this. So, in order for you to 'own your moment' and be fully present at Games, we've compiled some important information to ensure your travel and arrival process can be as smooth as possible:
GET WHAT YOU NEED TO 'BE PRESENT' AT GAMES
DOWNLOAD THE EXCLUSIVE APP: By invitation only, you will soon be given access to The Team | Équipe mobile app. With it, you will have access to up-to-date shuttle schedules, your team's local contact information, places of interest, and receive notices through push notifications. With this info in your hand, it should be easier for you to execute your Olympic plan, before you even touch down in Korea.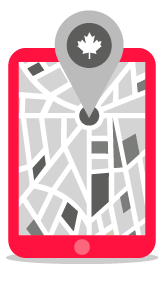 BE ARRIVAL AWARE: One of the best things about wearing the Maple Leaf is that it's easily recognizable. Once you arrive, look for it. Team Canada will have three arrival officers waiting for you at the airport. Brian, Emily and Johanne are excited to guide you through your arrival plan at the Incheon International Airport (ICN) as of January 26. Their contact details are below and can be found on the The Team app as well. Arrival officers:
Here's a sneak peek of some early arrivals from your Mission Team:
PYE2018 ARRIVALS
[envira-gallery id="5430″]
WEAR THE LEAF, PROUDLY:  "When I wear the maple leaf it's like I become one of the gang," says your teammate and four-time Olympic medallist Charles Hamelin. He's right. We are a gang. And our colours mean a lot. So, when you are travelling be sure to wear your PyeongChang Team Canada tee shirt and jacket. There is strength in numbers, after all.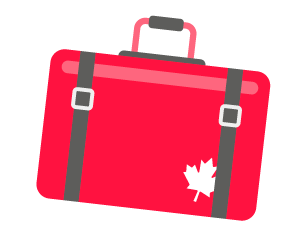 KEEP THE ESSENTIALS CLOSE: Luggage gets delayed sometimes. It's just a fact. But, since you've planned to control what you can, your carry-on bag could be key if delays happen. Be sure to have all your essential items in a carry-on to get you through the first 24 hours — just in case.
HANG ON TO YOUR ACCREDITATION: Your pre-validated card (accreditation) is your lifeblood at Games. Without it, you're kinda stuck until you have it. Easy solution? Never be without it. For your travel, this means making sure you don't pack it in your checked luggage. You will need to have your pre-valid card on your person to help navigate through the airport (before you get to the luggage carousels). In any case, it's good to … Always. Have. It. With. You.
REGISTER WITH ROCA: Before taking off, it is required that you register with Registration of Canadians Abroad (ROCA). Take a minute and get it out of the way. We get it, there is a lot of stuff to do, but, hey it's the freakin' Olympics.
YOUR TEAM LEADER OR HIGH PERFORMANCE DIRECTOR HAS THE INFO: Last-minute? No worries, your team leader or high performance director is there for you to contact with any flight, and other last minute logistical information.
"When I wear the maple leaf it's like I become one of the gang." - Charles Hamelin
And so begins the next chapter in your Olympic story. By now you have the confidence, clarity and calm to go and accomplish what you have set out to do at these Games. What's more is that the COC and your teammates also believe in what you are about to do.
"There's so many athletes on the team that we admire, that we follow, that we study to be just like," says one of your flagbearers Scott Moir. "It's a privilege to fly the flag together as a united country and celebrate everything that makes Canada so special," echoes flagbearer Tessa Virtue.
Once you arrive, the choices you make and how you execute your plan involve leaving behind everything that is no longer serving you in this moment. It's also about much more than you. It's about this team, and this country too.
So arrive ready to own your moment, teammate, you've earned it.