THANKS FOR HELPING CHANGE THE WORLD
Can sport really change the world? The answer is yes, because of you.
As a Canadian and an ambassador of the Olympic Movement, you are creating positive change through sport every day. So, thanks. It's not easy to do, especially when things can be politically troubling around the world. That's why it's important to take a moment, reflect, and regard how your work is supporting the collective purpose and helping to build a tighter global community.
"(Sport) has the power to unite people in a way that little else does," said Nelson Mandela during a truly inspiring speech in 2000.
Mandela's words are as relevant now (if not more so) than they were nearly 20 years ago. It's still hard to understand specifically how peace and hope fit into our global landscape. And with task lists to accomplish, relationships to manage and Lima 2019 & Tokyo 2020 around the corner, we have to remain focused on the performances in front of us.
But, just as important is the need to look at the impact your work has (and will have) on bringing the world together. It's an important message which the COC's Education Team brings back home following the 15th International Session of National Olympic Academies in Ancient Olympia this past month.
Embracing the Olympic Values and Being Olympic in your daily decisions and actions has measurable influence on a more peaceful world. It's a responsibility (and an honour) not to take lightly.
"Sport alone cannot enforce or maintain peace," said Jacques Rogge, former International Olympic Committee President, in 2007. "But it has a vital role to play in building a better and more peaceful world."
As Canadians, we are helping shape that context for important conversations at the global level; the International Olympic Academy is a great example of where and how we can do it.  
Sport Diplomacy
It's true a single hockey match or Olympic Games Opening Ceremony will not provide world peace. But, momentarily, they do. For example, at the 2018 PyeongChang Winter Games, both Koreas signed a declaration that led to the marching of both teams under one flag and the formation of a single women's ice hockey team. Sport diplomacy is a stepping stone, a bridge to further political discussions – especially when politics cause a divide between nations. And there are more than a few examples in which real social change is emerging from; Olympism in action.
These things are more feasible, more tangible and as we push forward together they become increasingly important. They give us a chance to have difficult discussions, improve international relationships and create more understanding between ourselves.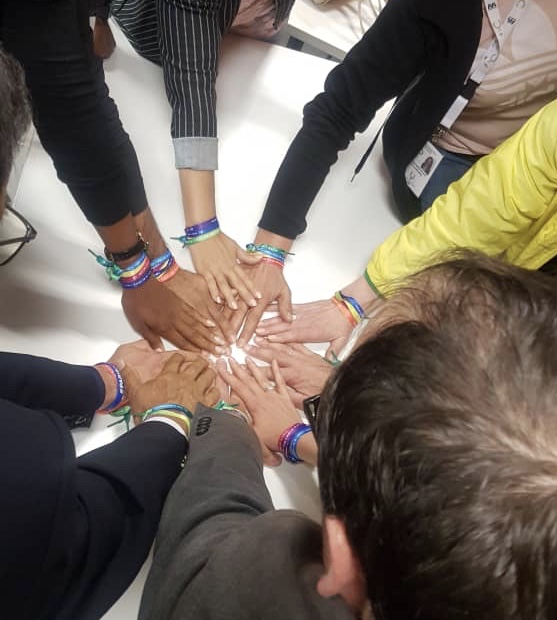 In Canada, this approach is in our make-up:
Olympic Day (June 23) has evolved into an important calendar date across the country for Canadians to come together, get active and learn about the Olympic Values.
The official collaboration between Sport Québec and the Aboriginal Interband Games is a great example of how we work together through sport to help celebrate and elevate Indigenous culture in Canada.
Bilingualism and multi-language resources from the Canadian Olympic School Program are a huge part of creating a stronger, more united sport culture.
In addition, the Olympic Values have been integrated into school curriculums across the country.
"I think that we, as Canadians, bring a principled approach to sport," Olympic gold medallist and COC board member Mark Tewksbury told CBC. "Our sport system is not perfect, but we take fair, clean, ethical sport very seriously. If you look at the leading voices in the world on these issues…they are all Canadian."

Absolutely, the Olympic Games allow for open dialogue, facilitate negotiations, and help us arrive at peaceful political solutions. Right now, the world is looking to Canadians in sport as leaders in creating those solutions through their work. And absolutely, you are an important Canadian in sport. So, thanks for helping make the world a more peaceful place.