DIFFERENCE MAKERS PART 1: GETTING SPECIFIC ABOUT GAMES
What is the difference, anyway? 
At the Olympics, lots. You know all too well it's not your regular rodeo; people, environments, circumstances can impact your performance in dramatic ways at Games.
A successful Olympic performance demands a careful and deliberate Olympic-specific plan which can be executed in a multi-sport context. Workflows need to be adjusted; communication needs to be revised and new people are in the mix. So, how do you prepare for these specific demands?
The answer is to understand and plan for your Difference Makers.
With experience, research, and important conversations throughout our sport family, three main factors have been identified which can help you reach your performance potential … with an Olympic-specific approach:
Games Specific Planning • Team Dynamics • Individual Resiliency
You've told us these things are your Difference Makers. So, now less than two years out, it's the ideal time to understand and plan for them to make the success of your Olympic performance more possible. This is the first instalment of a Games-planning information series to help you do just that.
PART 1: Getting specific
Sure, there are many cut-and-paste factors we can plan for, from Games to Games … from team to team. But every Olympic environment is different, and what worked in a particular time and place may not work in another.
Thankfully, preparation is what you do. So, to be ready to reach your goals in your best possible Games environment, here are some key tools to help you pull back the curtain on Tokyo 2020 and start getting specific about your preparation if you haven't already.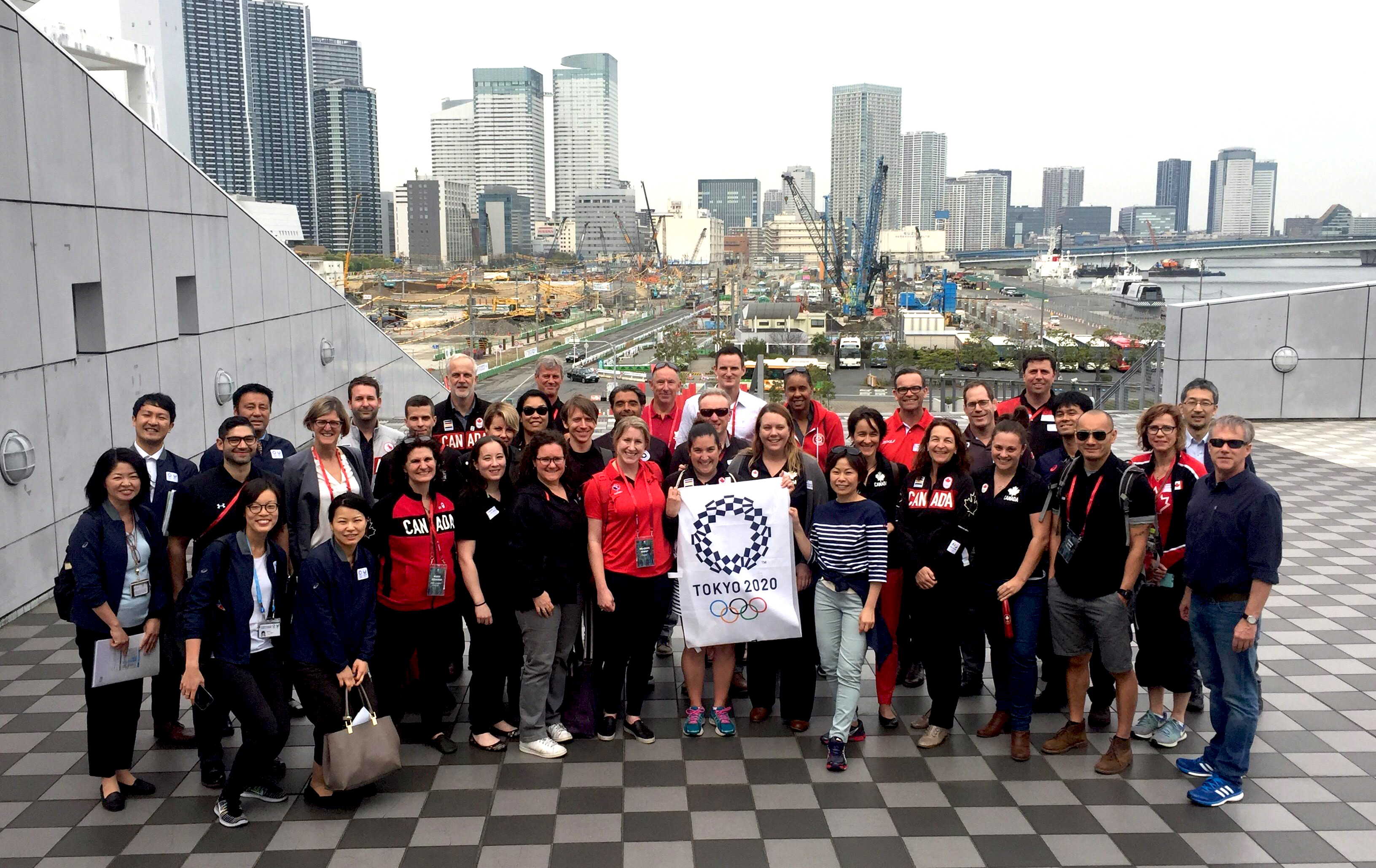 BE COMFORTABLE IN TOKYO
Yes, we are less than two years out with lots to do and not much time to search Japan for performance advantages. However, there are a few ways to make sure those advantages are still a part of your plan.
In July, members of the Canadian Olympic Committee and a number of high performance directors from different summer sports went to Tokyo for a site visit and came back with some key info. This kind of familiarization will help you manage expectations from everything to travel times to heat management. (Disclaimer: Tokyo is verrrry big, and it's going to be hot!) Integrated support teammates, coaches and staff are already planning for this and have resources available to you.
Familiarization has proven to be a key principle to Team Canada's success at any Games. And therefore, it must be a core element to your Olympic-specific preparation. Test events, onboarding family and friends, local diet and travel are examples of the critical components needed to learn how to deliver on your goals in Tokyo. These factors will influence how we approach our Olympic planning in the next year-and-a-half together.
'OLYMPIFY' YOUR PLAN NOW
Your daily routine and planning is clearly high-performance, and it works for you. Hey, it got you here! But, where will it take you in the Olympic environment; specifically, the Tokyo 2020 environment? We can be certain that — if your Olympic plan is going to be successful in Japan — it won't look the same as it does today. Every individual plan needs to be adapted to the uniqueness of the Games environment.
"It is all about normalizing your performance at the Olympic Games."
— Two-time medallist Mikael Kingsbury.
Simple: Just take what will be "different" and make it "normal" for you and your performance plan. That's one of the goals — to 'Olympify' and 'normalize' your Tokyo plan. A concrete example of this would be to simulate and adjust your Olympic competition schedule to accommodate for time of day or travel distances. Talking to your teammates, staff and sport partners about this is how the process begins.
IF IT AIN'T BROKE, DON'T FIX IT
At the centre of all this Olympic business is you, your attitude, your approach. That's the stuff that got you here and that high-performance plan seems to be working just fine. So, the big question is: Do you need a new plan based entirely around the Games?
The answer is no. But, also, yes.
The key is to keep doing what you need to in order to reach your full performance potential. However, we also know, if you are caught off guard at Games, it can really damage what you set out to do. It's our job together to balance all this with your already successful approach.
At this critical mid-point in a quadrennial there is an intersection of many elements; important adjustments need to be made regarding staffing plans, team dynamics, qualification, familiarization, simulations and logistics. The first step is to create greater awareness for yourself and your teammates of the variables that could uniquely affect your Tokyo performance.
REMEMBER RIO
No matter how much planning you do, the Games can be unpredictable. But, with Olympic-specific planning, you can prepare for and position yourself to know exactly how to manage Olympic-sized curve balls. Over the next few months, this kind of distinct groundwork for unpredictable circumstances will be a key topic in our Games preparation. So, be open about your questions and concerns!
Rio 2016 provided us more than a few examples of when and how that work will pay off.
By embracing some of these Tokyo 2020 Games factors in your preparation plan, you can embrace these types of unpredictable circumstances with confidence.
***
Though the Tokyo 2020 Difference Makers are clear for Team Canada at large, we know the Games will be, well, different for everybody and every sport. Your Olympic Performance Managers and OTP High Performance Advisors are experts here and they encourage you to reach out to talk about it. Even better, if you haven't already, start the conversation with your team: What questions do you need to ask? Who will have the answers? Which boxes need ticking? What does your Olympic-specific plan really look like? And how will you truly get specific about your Games planning?
Stay tuned for Part 2 of the Olympic Difference Maker series.