DO YOU HAVE THE ATTRIBUTES OF A HIGH-PERFORMER?
You got this, right?! Of course you do. Helping high-performing athletes, teams and mission staff prepare for and deliver at the biggest sporting event in the world is what you do best! In fact, 'high-performance' describes your job perfectly.
But, does it describe you?
In these quickly passing weeks and months before Lima 2019, Olympic performance psychologist Dr. Karen MacNeill says it's critical to find out.
"We all have a container of capacity," says MacNeill, who has been researching the individual demands of successful high-performers for nearly 20 years. "But, under pressure, the top of that container can close up, cutting off access to full potential. Training your mind is one way to help dissolve that pressure, allowing you to show up as the best version of yourself, consistently."
In this first part of MacNeill's two-part guide to discovering and expressing your high-performing self, she explains the key attributes you need to be that version of yourself – especially when it matters most.
---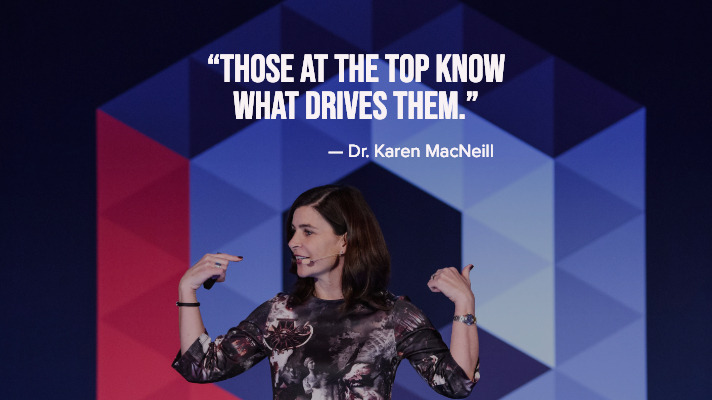 6 ESSENTIAL ATTRIBUTES OF A HIGH-PERFORMING YOU
1 – CLARITY IS KEY
Before diving in, it's important to map out what the high-performing you looks like. And it's different for everyone. What are the consistent behaviors, attitudes and mindset associated with high performance in your given role?
As a leader, you may have been providing effective guidance, being clear in your communication, focused in your decision making, or maintaining poise in high-pressure situations, and executing on the task at hand. Reflect for a moment, and think of the moments when you have been at your best.
2 – SELF-AWARENESS CAN GUIDE YOU
Insight and awareness is big for high performers. In other words, those at the top know what drives them; their meaning and purpose. This was our main focus at Olympic Lab 2018 – to understand our 'why' and to live out our purpose individually and collectively. To show up on a consistent basis, this self-awareness helps reveal our truest strengths so we can take advantage of them in rugged, demanding environments like the Games. What drives you, every day? What is your purpose?
3 – MINDFULNESS MAKES THE MOMENT
Often, moments can feel overwhelming; particularly spotlight-moments like at the Games which make particular circumstances seem 'big'. Experts, however, say there are no 'big' moments; there is just 'this' moment. And practicing mindfulness helps to be fully present or 'on time'— doing an exact task at an exact time. It's this moment-to-moment awareness that lets you see what simply 'is' vs. what 'was' or what you think 'should be'. Mindfulness helps you get to what is most important and fully engage in a performance task.
4 – MENTAL FITNESS FOR FOCUS
Whether having a marquee conversation with a team member or executing on the field of play, high-performers know how to regulate emotions and direct their attention to what is most critical. Just as you need the skills to execute your craft, you need mental fitness tools like poise, focus and confidence to help the high-performing version of yourself show up on a consistent basis.
5 – HANDLE STRESS WITH HARDINESS
Having success in a Games environment means enduring difficult situations. It's called hardiness and it promotes resilience and adaptability; key ingredients for handling Pan Am or Olympic-sized demands. Researchers like Suzanne Kobasa show that people with lots of hardiness adjust to stressful conditions more effectively. They do this by interpreting experiences using the three C's of hardiness:
Commitment – Interest and dedication to a task with the belief it is achievable.
Control – Understanding which things they can exert control over.
Challenges – Recognizing opportunities and challenges to learn and grow.

How are you currently interpreting your experiences?
6 – THE NEED FOR RECOVERY IS REAL
Research shows the absence of disciplined, intermittent recovery is an enemy to high performance. Chronic stress without recovery depletes energy reserves, leads to burnout, breakdown and ultimately undermines performance. But, as we all know, the demands and pressures of our high-performance environment are consistent. That's why managing energy with a recovery action plan is a big part of showing up as the best version of yourself regularly. The good news is, it's much easier than you think.
***
Being a part of any Games team is the result of hard work – whether in a volunteer role or as a career expert. By developing ALL factors that allow you to be truly high-performing, you can ensure you bring the best version of yourself to the experience.
Stay Tuned for Part 2 of Dr. Karen MacNeill's Wellness Guide.