COC Announces $10-million for Safe Sport
The Canadian Olympic Committee announced an investment of $10 million in Safe Sport initiatives to help build a healthy, safe and barrier-free sport system in Canada. The announcement acknowledges the work that needs to be done to ensure the Canadian sport system is a safe environment in which Canadian athletes are able to achieve their full potential. The size and scope of the announcement also reaffirm the COC's commitment to playing a leadership role in the Canadian sport system, particularly on matters that affect the health, performance, and well-being of Canadian athletes. The announcement occurred at the COC's annual Session, which was held from June 10 to June 12 in Montreal. The three-day event brought together the COC's leadership, board of directors, and leaders from National Sport Organizations and sport partners from across the country, and featured a series of Community Conversations centered around safe sport.
---
Sobeys Athlete Grocery Card Program Update
Beijing 2022 Athletes – Summer is in the air and it's a great time to use your Sobeys Athlete Grocery Card!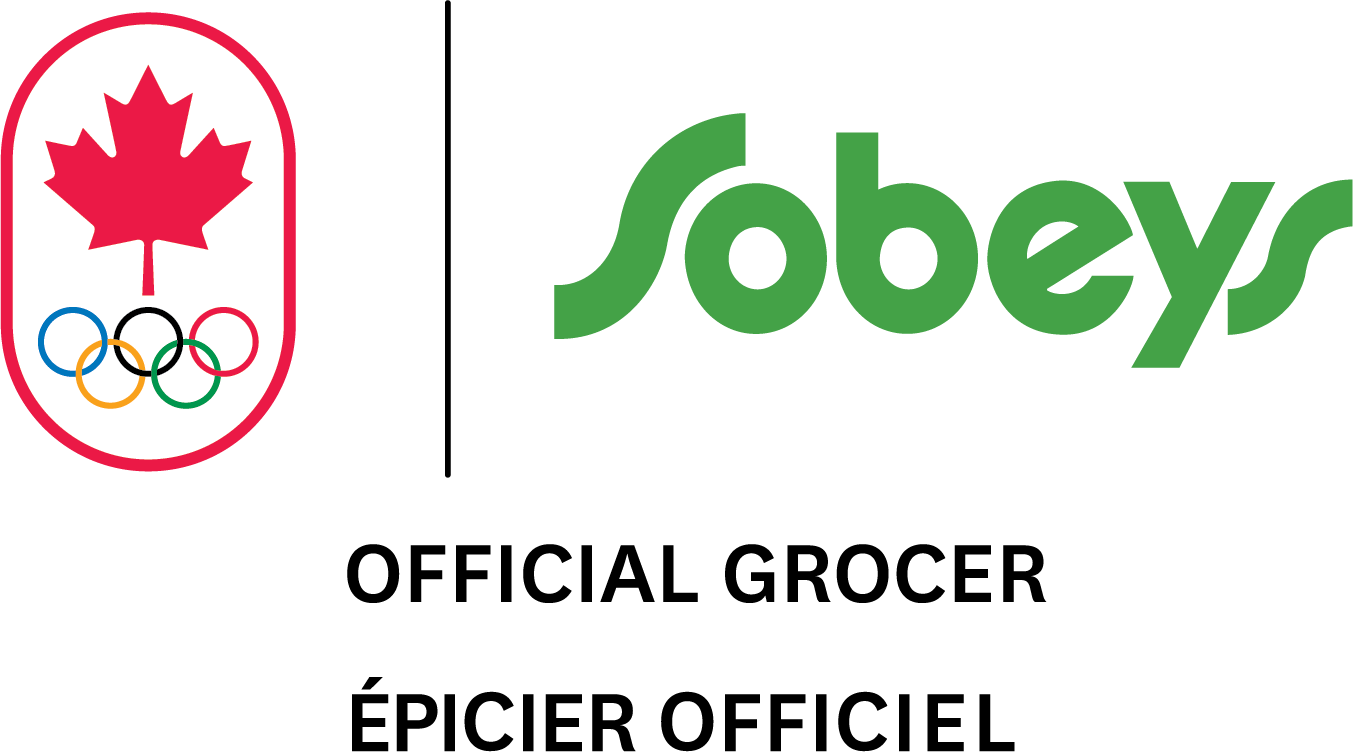 Sobeys, the Official Grocer of Team Canada, will be topping up your Athlete Grocery Card with additional funds in the first week of July. Feel free to check the balance by calling 1-800-832-0717 or by checking in-store. Your Athlete Grocery Card can be redeemed at the following grocery store locations across Canada: Sobeys, Safeway, IGA, IGA extra, Garden Market IGA, Foodland, FreshCo, Chalo! FreshCo, and Thrifty Foods.
Please Note: A few athletes have experienced difficulties using their Athlete Grocery Card in-store. If you find yourself in a similar situation, you can remind the cashier assisting you that the Athlete Grocery Card is treated like a standard gift Gift Card and NOT a Corporate Card. Here are a few useful steps:
Have the cashier scan the bar code
If the bar code does not scan, the Card's 16 digits on the back can be keyed in for redemption. Supervisor over-ride may be required.
PIN is not required for redemption of gift cards.
We encourage you to show your appreciation for the grocery card program on social media by tagging @sobeys and @TeamCanada and using the hashtag #FeedTheDream.
---
Team Canada Wine Collection Available as a Subscription
Continue to celebrate the Canadian Olympic Team with a subscription to the Team Canada Wine Collection. Wines can be delivered to your house monthly, every other month or every third month. Every subscription includes all wine club membership benefits at Pillitteri Estates Winery.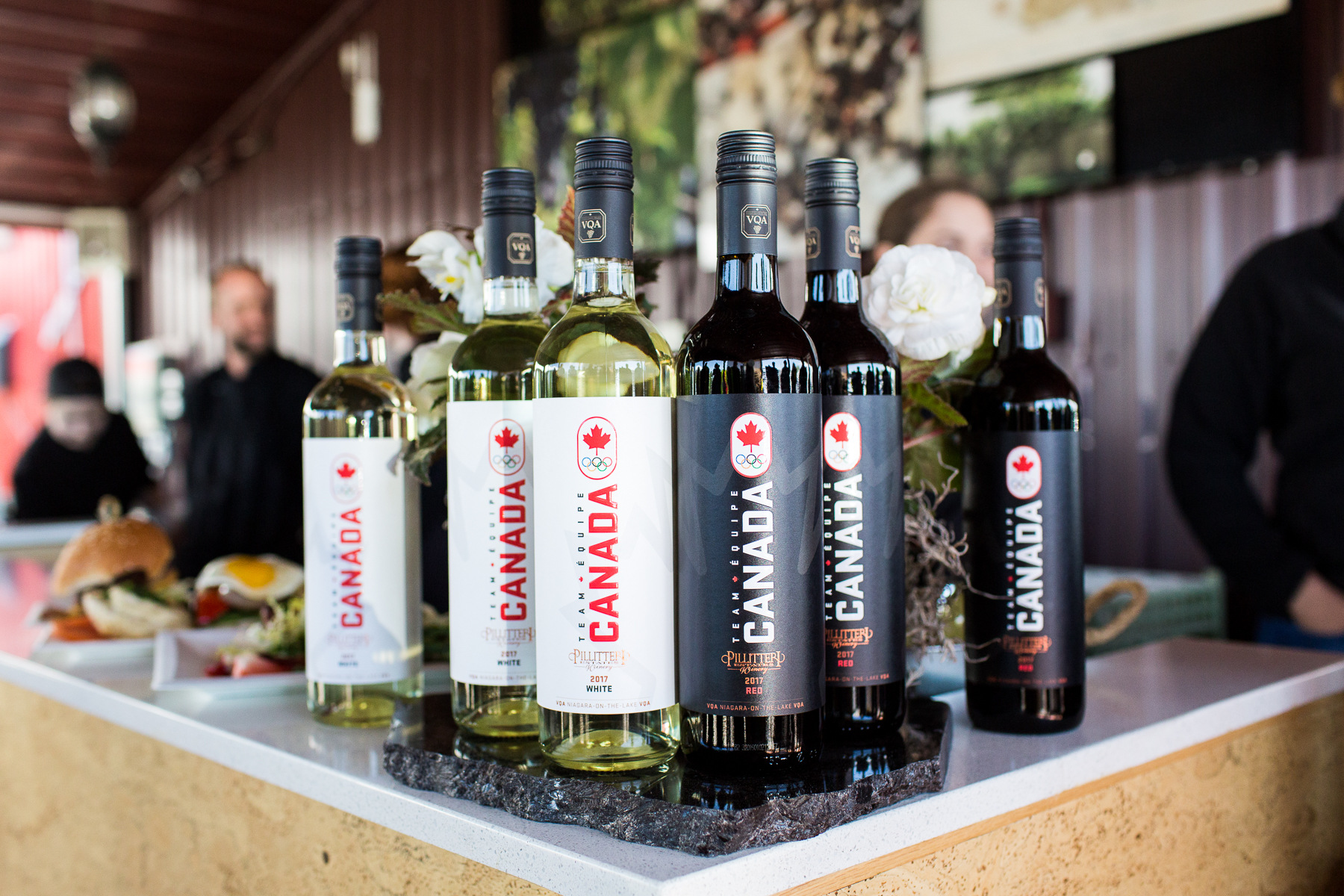 With every bottle sold $1 goes directly to the Canadian Olympic Foundation and supports Canadian Olympic Athletes. With each 6 pack you receive, $6 supports our athletes.
This membership provides you with an ongoing regular delivery to keep the cheer going! You will have the ability to change from red to white to mixed pack at your discretion through our online member portal. You will also receive the additional membership benefits listed below.
MEMBER BENEFITS
All Wine Club Memberships come with the following additional benefits:
Club Card

New members will receive a physical wine club card
This card will be associated to your account where you can collect points

Club Lounge

Access to the Seasonal Wine Club Lounge where members will have VIP seating for tastings and winery visits
Members will have exclusive access to this visible and premium seating area within Tank Farm (reservations required)

BarrelHead Reservations

Members will have the exclusive ability to make reservations at BarrelHead
Reservations will be made online 24 hours in advance.

Pre-Sale Access to Events, Event Member Pricing

Members will have special pricing and pre-sale access to Food, Wine and Concert events held at BarrelHead or Pillitteri

Free Tours and Tastings

This has been a popular feature of the club
Members can book tours and tastings for their party and enjoy a free experience
Booking will be made online 24 hours in advance.
6 per year for all Members

Member Points

Members will collect points on all purchases including their membership
Points can be used towards additional purchases including:
Food and beverage at BarrelHead
Bottle service, beer and other food and beverage at Tank Farm
Wine purchases at Pillitteri
Event tickets for events at Pillitteri
Food and non-wine merchandise at Pillitteri
3 points per $ spent for all Members
If you are interested in joining, please visit the link here.
---
Save the Date – 2022 Game Plan Summit
September 30 – October 2, 2022: Come celebrate with your peers at the Game Plan Summit!
Calling all Tokyo & Beijing Olympians and Paralympians. You're invited to join us for a 2-day in-person event in the Toronto-area. The Game Plan team will take care of all expenses!
The Game Plan Summit will address overall well-being, celebrate, educate and inspire you, allowing for fun and learning, all in a great location. A weekend with incredible speakers, workshops, outdoor activities and time to celebrate the last summer and winter games!
Registration will open on a first come first served basis July 6. Stay tuned!
---
Olympians Supporting Olympians Bursary
For so many of you, the moment you walked onto the field of play, and looked into the crowd as people cheered for you and your country is one the the moments that you hold so close to your heart. It was a time of great success, but also reminds you of the journey you took to end up in that specific moment in time. For so many athletes the encouragement they receive from their fellow teammates is what drives them to be their best.
The Canadian Olympic Foundation would like to thank so many of you for your generous support. Due to your incredible generosity, 10 recipients of the Olympians Supporting Olympians (OSO) Bursary attended the Beijing 2022 Games.
If you are interested in making a donation to the OSO Bursary program, please reach out to Elisa Iannarelli at eiannarelli@olympic.ca.
---
IOC Certificate: Safeguarding Officer in Sport
Become a champion for safe sport! Gain the skills, knowledge, and confidence to be a Safeguarding Officer by taking the IOC's Safeguarding Officer in Sport Certificate, run by sportsoracle. The deadline to apply is July 31st.
---