An important message from WADA's Athlete Committee.
Calling on all Olympians worldwide to make your voice heard about the Anti-Doping Charter of Athlete Rights!
The Athlete Committee of the World Anti-Doping Agency (WADA) invites you to review and comment upon the latest draft of the Anti-Doping Charter of Athlete Rights (Charter), which has been launched December 10th for stakeholder consultation as part of WADA's 2021 Code Review Process.
To view and to provide comment on the Charter, please go to WADAConnect, the Agency's online consultation platform. Easy to use, WADAConnect will prompt you to create a user account so that you can review and comment on the Charter. The deadline to receive all comments is March 4th, 2019.
The goal of this Charter is to clearly outline athlete rights with respect to one of the most important areas of sports integrity – the fight against doping in sport. While athletes' responsibilities towards clean sport are set out in the World Anti-Doping Code (Code), the Charter aims to further support athletes worldwide in their right to compete in clean, ethical and fair sport.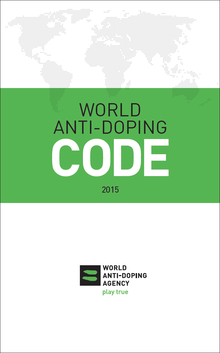 The Charter is a standalone document. This latest draft includes a section containing 'actual' rights and a section containing 'aspirational' rights, with the 'actual rights' being referenced to the relevant sections of the Code or the associated International Standards.
The idea of developing the Charter was first proposed by WADA's Athlete Committee at WADA's Annual Symposium in March 2017. After being well received by Symposium participants, the Committee followed up by conducting a global athlete survey as to its desired content. Since then, the Charter has been presented for discussion and feedback at various WADA events in 2018; including the 2018 Annual Symposium in March; the 15th Asia-Oceania Region Intergovernmental Ministerial Meeting on Anti-Doping in Sport in June, the first Global Athlete Forum in June; the WADA Global Education Conference in October; the PASO Athlete Forum in October, the Executive Committee and Foundation Board meetings in November, the Asia-Oceania International Anti-Doping symposium in December; as well as the various meetings of the Code Drafting Team, which is the team leading the 2021 Code Review Process. The intention is for the Charter to be ratified at the World Conference on Doping in Sport, November 2019.
Please note that, in the interest of transparency, WADA will publish all comments on its website at the end of each phase of the consultation process; and that, unless otherwise notified, stakeholder credentials (i.e. username, organization and organization type) will be posted along with the comments.
For more information related to WADAConnect, please refer to the simple user guide.
Should you have any questions, please do not hesitate to contact us at athletecharter@wada-ama.org.
Please help us make a difference by sharing your views and contributing to the development of this important Charter!
We thank you and look forward to hearing from you,
WADA's Athlete Committee