OLY Canada, in partnership with Diving Plongeon Canada, is excited to invite you to the first-ever Team Canada OLY gathering at an international sporting event — the Canada Cup FINA Diving Grand Prix in Calgary. This event features teams from more than 15 countries, our Olympic stars led by Jennifer Abel and Meaghan Benfeito as well as Calgary's own Caeli McKay.
WHAT: FINA Diving Grand Prix – Canada Cup
WHEN: April 6-7, 2019 (see event schedule online)
WHERE: Repsol Sport Centre, Calgary

Option 1 – General admission tickets
All interested Team Canada Olympians will receive two (2) complimentary General Admission tickets to attend the event finals on Saturday, April 6th or on Sunday, April 7th. OLYs will receive early access to seats so that you have optimal views and can sit together. As seating is quite limited at this venue, be sure to arrive as early as 11 a.m. We have tickets reserved for the first 100 requests (50 per day).
I WOULD LIKE TWO GENERAL ADMISSION TICKETS

Option 2 – VIP passes
Diving Plongeon Canada is also reserving up to 20 VIP passes for Team Canada Olympians for each day of competition. Hosted by Ted-Jan Bloemen, "VIP with TJB" will include complimentary food and open bar/beverages for both sessions, VIP seats and the opportunity to interact with special guests including Ted, members of Team Canada and divers from other countries. Face value for VIP passes is $150 for two tickets.
This unique VIP opportunity is available on a first-come, first-served basis to the first 10 Team Canada Olympians who respond (2 passes per Olympian per session). By attending the event as a VIP, you are also committing to helping Diving Plongeon Canada spread the word about the event on social media*. This is a unique opportunity to help promote an Olympic sport event in Canada while enjoying a VIP experience with fellow Olympians and Team Canada athletes preparing for Tokyo 2020.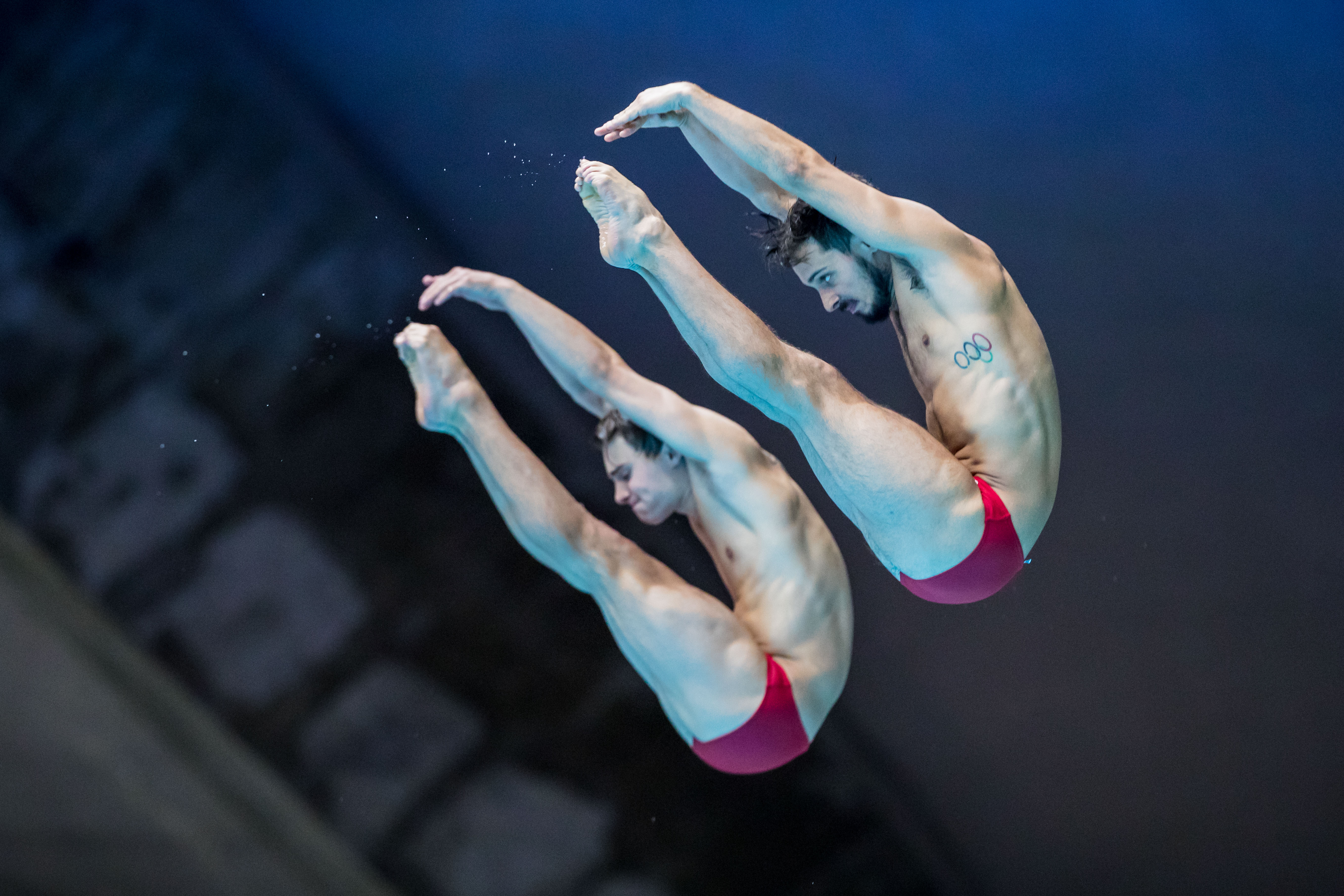 Living an OLY Life now means attending OLY events. Whether you opt for the international event pass or "VIP with TJB", we thank you for coming together with your Team Canada Olympic family and supporting our divers!
If you cannot attend the event but would like to help Diving Plongeon Canada promote the Grand Prix on social media, feel free to post using the discount code below.
Montreal Olympians – watch out for an invite coming soon for the CNSG/FINA Diving World Series taking place at the Montreal Olympic Park Sport Centre on April 26-28, 2019.
If you have any questions, please contact Courtney Hattie at courtney@diving.ca.
---
* We would like to offer your family, friends and social media followers tickets at a 25% discount by using the promo code "OLY25". An additional 25% from every ticket purchased using the OLY code will be donated to the Canadian Olympic Foundation! Here's how you can spread the word on social media:

Week of March 18th – share Diving Canada's promo video – Twitter OR Facebook fan page
Sample post: Join me in supporting the Canadian Diving Team during the FINA Grand Prix in Calgary! Use "OLY25" to get a 25% discount on your tickets.

Week of April 1st – VIP tickets unboxing – Instagram post OR story (to be made available in your highlights)
Sample post: Here they are, my VIP passes for the FINA Diving Grand Prix in Calgary! I'll be at the Repsol Sport Centre on April 6th to see fellow Olympians Jennifer Abel and Meaghan Benfeito compete against the word's best divers! Use the code "OLY25" and get 25% off your tickets at canadacupdiving.com.