As Team Canada Olympians, we all have different stories and different journeys. The potential in our legacies, however, is very much the same. With this comes the opportunity to create positive change. It is an inspiring mission to share and an important responsibility to uphold.
The OLY Canada Legacy Grant will support Olympian-led community programs designed to foster ethical, safe PODIUM dreams, empower positive, healthy PLAY, and support a sustainable PLANET.
For this edition, seven grants of $10,000 have been awarded to Team Canada Olympians committed to leading a not-for-profit initiative in their community. Each application was carefully evaluated based on its level of contribution to the COC's purpose of transforming Canada through the power of sport by investing in OLY legacy work.
The newest recipients of the OLY Canada Legacy Grant are:
PLAY – Liam Gill OLY, Brandon McBride OLY, Nadine Rolland OLY, Nickolos Farrell OLY
PODIUM – Guylaine Dumont OLY, Maxime Dufour-Lapointe OLY
PLANET – Brenda Taylor OLY
The OLY Legacy Grant supports our commitment to making sport safe, inclusive and barrier-free. To learn more about how these leaders plan to create a lasting, positive change in their community, view the descriptions below!
---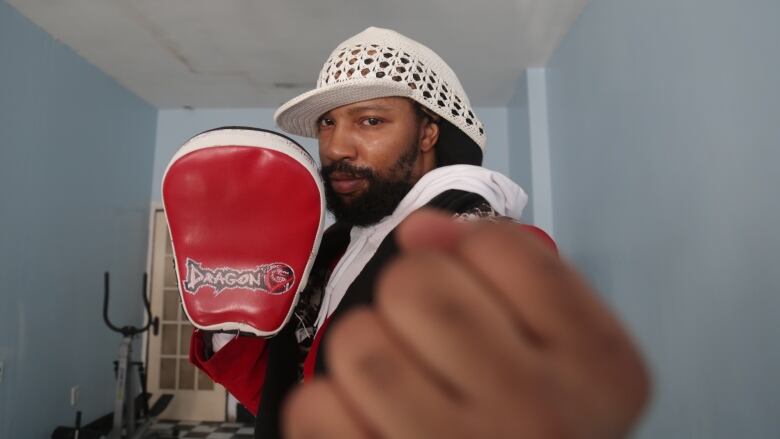 The Farrell Boxing Program
Nickolos Farrell OLY – Boxing 1996
The Farrell Boxing Program is a grassroots program that operates out of East Hamilton, Ontario. Their mission is to teach self confidence and empowerment through the development of basic boxing skills. Students work through a 12 week program that helps promote self growth alongside physical and mental training. Topics such as Black History and Anti-Bullying are discussed and training is provided to youth from various ethnic and cultural backgrounds including but not limited to: Blacks, Asians, Muslims, females, as well as children with various disabilities. The Farrell Boxing Program makes a concerted effort to recruit from under-represented communities and maintain an excellent relationship with the parents as well as with the students. They liaise with various community groups to achieve their goals in building a non-profit sport organization that prioritizes equity, diversity and inclusion. The program is located in an accessible area of the city and helps to serve many area at-risk youth, however they are operating over capacity and are in need of an expansion.
"As with any move it's hard to predict what all of the expenses will be as there are many unanticipated costs that arise throughout the process. These hidden and unexpected expenses can be detrimental to the survival of small programs like ours. With this assistance, we will be able meet our financial requirements and can look forward to a successful move. For this we are extremely grateful." – Nickolos Farrell, OLY
---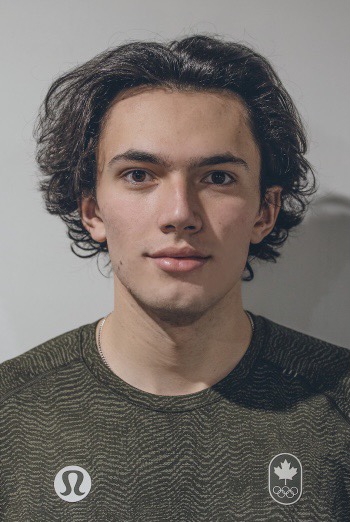 Liam & Friends
Liam Gill OLY – Snowboard 2022
Liam intends to invite kids and youth he has met during a NWT Tour Feb/Mar 2022 to a private event held at Sunshine Village Resort in Alberta. The invited participants live in rural communities where many of them face poverty, isolation, health issues, intergenerational trauma from residential schools, cultural barriers and a lack of opportunity, all of which are preventing the Indigenous athletes from participating in sport. This project will pursue partnerships with neighboring communities, territorial/provincial snowboard associations, resorts, and industry stakeholders to drive increased support for all participants. It will not only be a catalyst for diversity in sport but it will inspire young members to stay in sport. "Liam & Friends" wishes to create a community where experienced athletes can mentor younger athletes. Creating a social support system is critical to advancing the training and development of our youth population, while at the same time benefiting their social and interpersonal skills. Providing safe opportunities to socialize and have fun with a group of like-minded friends and teammates is a meaningful way to teach good sportsmanship, cooperation, and goal-setting, and also how to handle failure.
"Sport has the power to unite, create joy, and inspire hope and pride. I want to share my love for snowboarding and the outdoors with youth from rural communities in the NWT. It means the world to me that Aboriginal youth are riding, participating and getting involved. I am honoured the Liam & Friends event will help to provide access to snowboarding for those youth who may not have the financial means to do so on their own." – Liam Gill OLY
---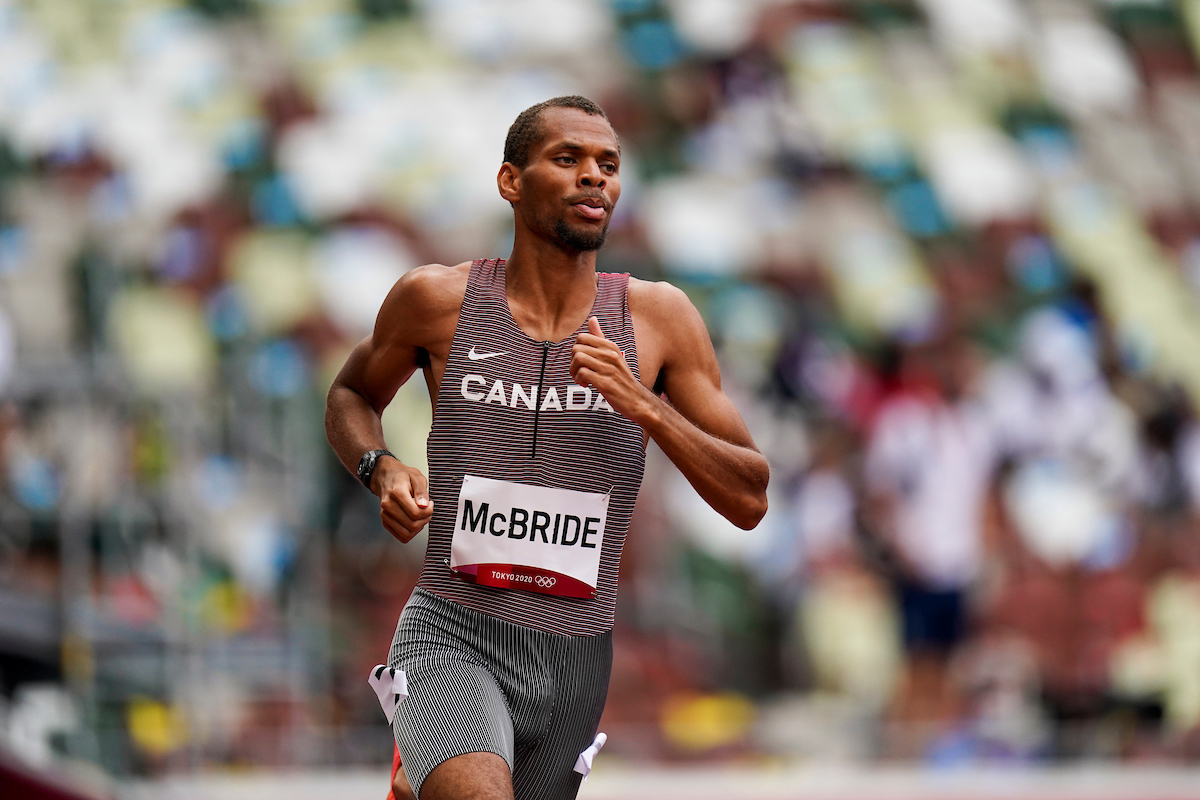 McBride Youth United Association's Mentorship Program
Brandon McBride OLY – Athletics 2016 & 2020
The McBride Youth United Association's Mentorship Program aims to create positive change for the next generation of youth. Brandon's goal is to see more youth, especially underrepresented racialized youth, cultivate a growth-oriented mindset, and reach the podium in various fields of play. In his experience, a child or young adult is more likely to succeed if they see representation in their desired area. Therefore, he has leveraged his relationships to provide diverse, accomplished, and experienced mentors to assist the Windsor-Essex County youth along their path to success. The program will have two eight-week intakes, March-April and June-July. Each intake will consist of 10-20 athletes. Excellence, Respect, and Friendship are the core values of Olympism taught to the athlete mentors participating in this program. Brandon is looking to create an experience that will instill these same values in Canadian youth athletes so they can have the tools needed to unlock their greatness. This program aims to ensure the next generation of athletes in Athletics are more prepared, inspired, and motivated.
"It feels fantastic to receive the OLY Legacy Grant. To have the support of an organization such as the Canadian Olympic Committee is truly energizing. I was very fortunate to have had great mentors, coaches and teachers. I would not have succeeded without these exceptional individuals' guidance and support. I cannot wait to provide similar guidance and support to Windsor-Essex County youth athletes."
– Brandon McBride OLY
---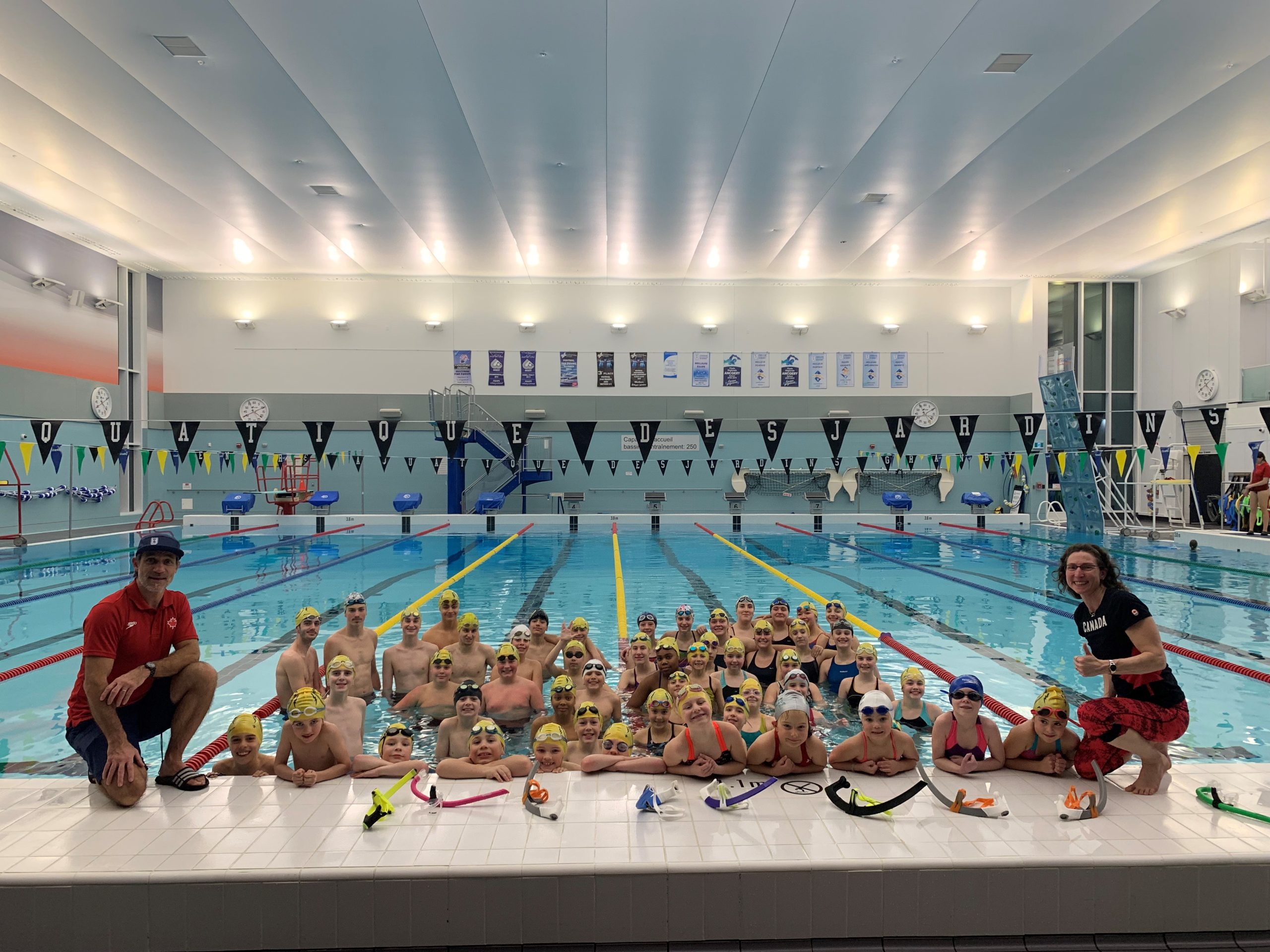 Everybody in the water!
Nadine Rolland OLY – Swimming 2000
Everybody in the Water is a multifaceted and inclusive project where the development of human beings is at the center of their sport practice. Nadine will be leading a group of coaches and instructors to encourage water safety. At the beginning of the year, the program's focus will be to provide free swimming lessons to those in need, as well as an educational opportunity for girls in sport. In the fall, grants will be offered to select youth in this equity group in order to represent the competitive swim team without cost for the 2023- 24 season. The OLY Canada Legacy Grant will also be used to purchase equipment (swimsuits, bathing caps, goggles, etc.) to make these activities even more inviting to youth and help them stay with the club for years to come. The goal is for participants to leave with a passion for sports and to become positive influences in their respective communities.
"This project is a fantastic opportunity to get in touch with local schools and regional organizations and open the door to more equity group representatives to practice this sport and aspire to swim competitively, but perhaps did not previously dare to do so due to a lack of financial resources or a lack of aquatic sports avenues in their environment. Swimming is a sport that can change lives in a positive way and I hope to have an impact on the lives of many thousands of youths over the next few years." – Nadine Rolland OLY
---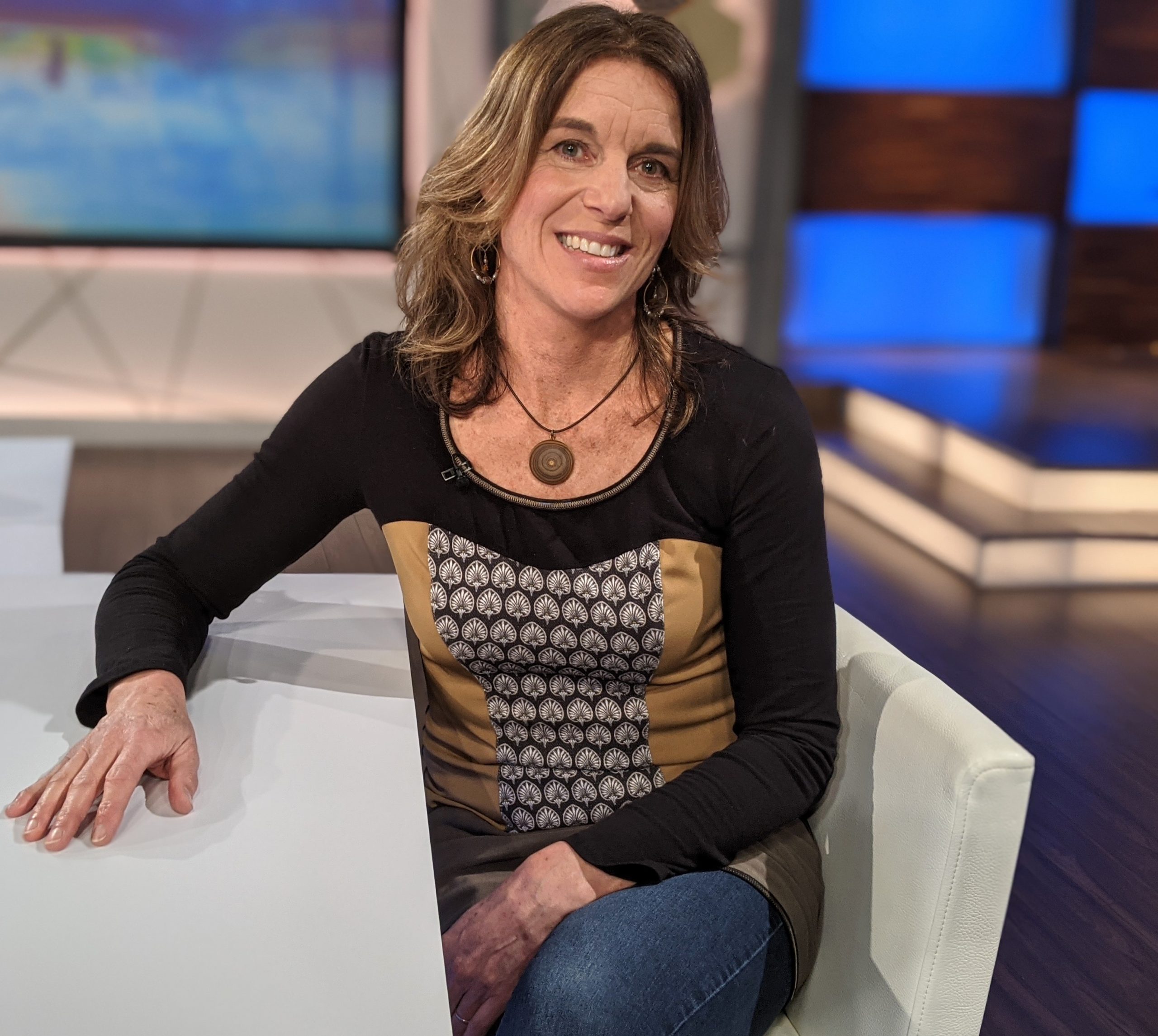 The Spirit of Trust, Survivor-Led Programs
Guylaine Dumont OLY – Beach Volleyball 2004
The healing pathway for victims of all types of abuse in sport is a life-long journey and requires, as one of the most important elements, safe and professional Survivor-Led individual (1-on-1) and Group (Sharing Circles) Programs. The Spirit of Trust's main objectives are to give hope and empower victims through their recovery so they can pay it forward and remain engaged and productive. This year, the goal is to develop and offer two athletes who participated in 2022's retreat/sharing circle a chance to become retreat leaders themselves. The critical elements needed to continue improving and ensuring the success of these sharing circle retreats are : 1) continue to develop and improve protocols for the retreats; 2) select the appropriate leaders and participants; 3) training and self-care of the leaders; and 4) matching to properly connect the victim to the Survivor-Leader or Sharing Circle. These retreats/sharing circles will be led by survivor/peer helpers who promote healing to optimize the quality of their lives. A great deal of evidence-based research has shown that survivor/peer-helper-led support reduces hospitalizations related to mental health problems and symptom distress. It greatly improves their social network and quality of life. Guylaine wants this project to show victims that they are not alone, that there is hope, that they have the power to regain their strength, their voice, their life – to actively and safely recover.
"Specifically, the 2023 OLY Canada Legacy Grant will allow us to increase our efforts on the program by holding two retreats and adding five more newly evaluated and trained survivor-leaders. Peer support, which is the core of all The Spirit of Trust programs, is the only way to deploy a real safety net of hope, not only saving lives, but having exponential growth potential." – Guylaine Dumont OLY
---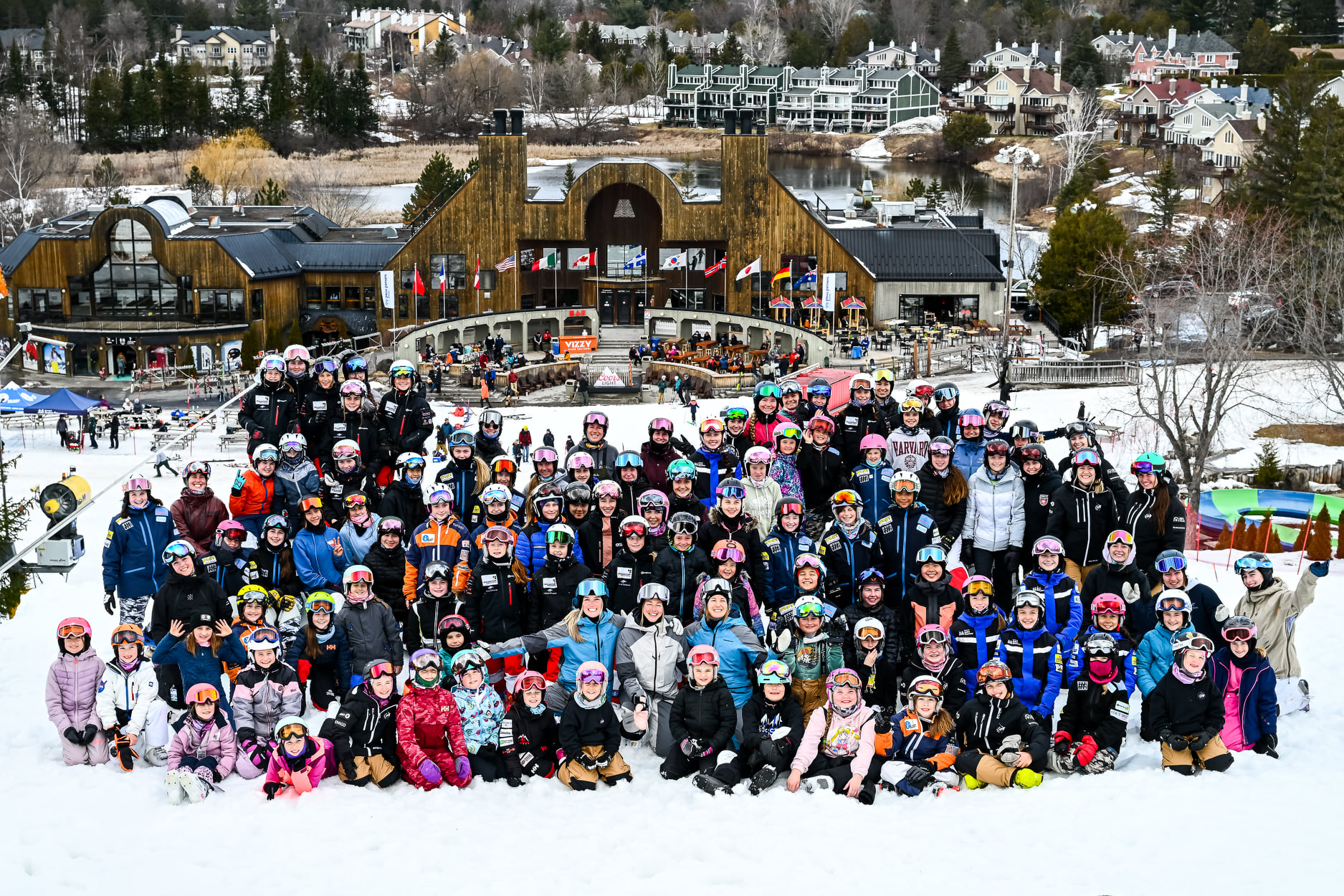 Camp 3SDL
Maxime Dufour-Lapointe OLY – Freestyle Skiing 2014
Open exclusively to girls ages 7-18, Camp 3SDL is a nonprofit event hosted by the Dufour-Lapointe sisters, whose primary mandate is to share their passion for skiing with female skiers in Quebec. This year marks the 11th year the event will be held; the goal is to have fun, share values, and inspire girls to adopt a healthy and active lifestyle. It is an all-girl event, where instructors, girls and families come together in a healthy, safe and inclusive environment.
"We feel supported in our mission to advocate for a healthy lifestyle, as well as share our passion for sport. Camp 3SDL allows us to continue to leave a legacy for future generations. The OLY Grant will allow us to reach new heights with with our Camp 3SDL by offering, for the very first time, a ski discovery component. We will be able to allow some young girls to come and try skiing for the very first time. We will be able to continue to offer 100% female coaching and support, all over two days instead of one. So it promises to be a very exciting weekend."
– Maxime Dufour-Lapointe OLY
---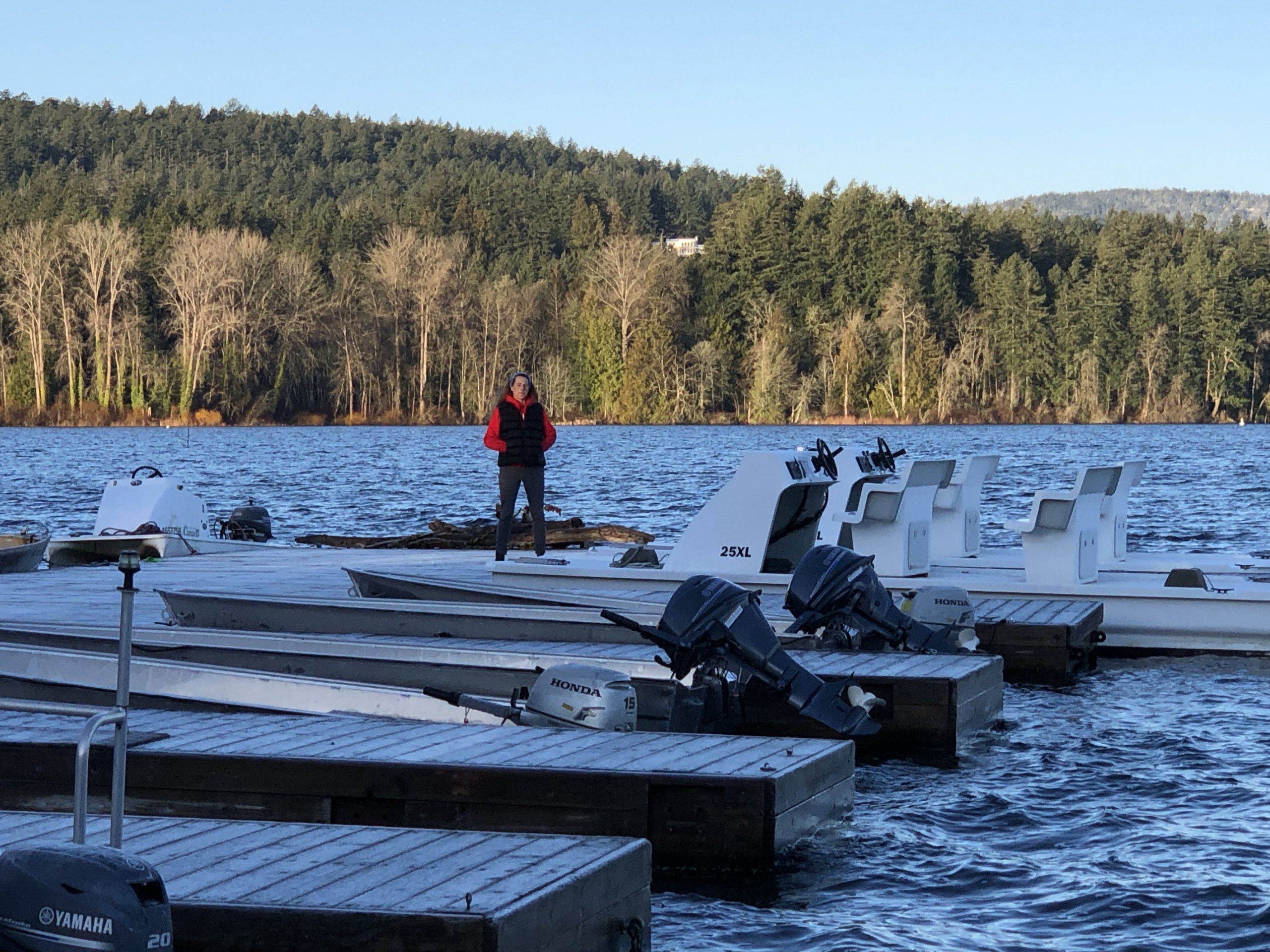 Decarbonizing Rowing: Electric Outboard Pilot Project
Brenda Taylor OLY – Rowing 1992
This Electric Outboard Pilot Project will use electric outboards at rowing clubs in BC, including the RCA National Training Centre. Data on fuel consumption, performance, user experience and costs will be collected on both gas and e-outboards for one year. This data will be used to develop the business case for e-outboards and to provide clubs with objective, easily accessible information to support informed purchasing decisions. They will host demonstration days where people can gain firsthand experience with e-outboards and will summarize lessons and information to share with clubs across BC, Canada and internationally. Gas outboards used to power coach boats are the single largest source of GHG emissions for most rowing clubs. The GHG emissions of one outboard are about the same as one car; a typical rowing club may own 6-12 outboards. Electric outboards are a new and rapidly advancing technology; however, people are unfamiliar with e-outboards and have a lot of questions before making the transition to electric powered outboards. The goal for this project is to empower the community with the information and confidence to switch from gas to e-outboards.
"This is a big project and the OLY Legacy Grant is an important piece of making it happen. I'm looking forward to seeing electric outboards in action and seeing the reactions to them. Converting to electric outboards is a key step in decarbonizing rowing. In addition, "going electric" will significantly reduce air, water and noise pollution, creating a healthier training environment for athletes and coaches."
– Brenda Taylor OLY
---
There were many exceptional applications submitted and while we wish we could provide grants for every project, we are only able to select 7 this edition. We encourage the OLY community to continue striving for greater impact through passion and hard work. We hope to see this initiative grow over the years!
Congratulations to all of the newest OLY Canada Legacy Grant recipients.
---