As Team Canada Olympians, we all have different stories, different journeys. The potential in our legacies, though, is very much the same. In fact, we are the only permanent members of the Olympic Movement in our country and around the globe. With this comes the opportunity to create positive change. It is an inspiring mission to share and an important responsibility to uphold.
The OLY CANADA LEGACY GRANT can help you do just that.
If you are retired from Olympic participation as an athlete and are leading a project in your community, or even just thinking about a new initiative – no matter how big or small – this grant program was created for you. To help support this work, the Canadian Olympic Committee (COC) is excited to introduce the OLY CANADA LEGACY GRANT: A pilot project consisting of individual grants worth $5,000 each, awarded to five (5) successful candidates.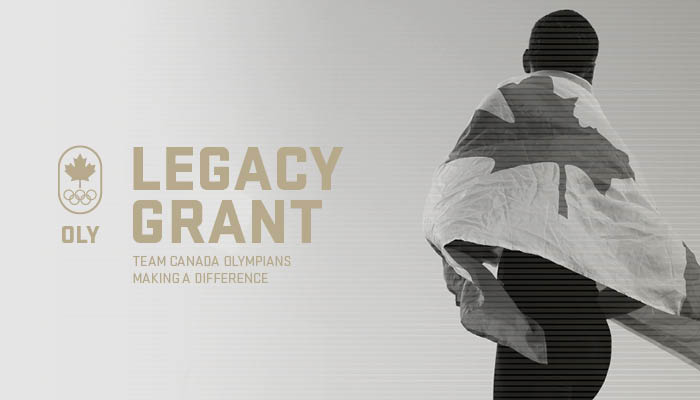 This new pilot program is designed to advance Olympism by providing financial assistance to Team Canada Legacy Olympians to share your legacy. It was created for extraordinary people who want to get involved and build stronger communities through the Olympic values.
It's an opportunity to make a difference.
There are many of us out there actively working on interesting, valuable and meaningful initiatives. Why not reach out to the COC to take advantage of this new resource and help our ideas grow?
[accordions_pplugins id='1509′]
If you have any questions regarding this program, you can always reach out to us at OLY@olympic.ca.
***
Get involved, inspire change.